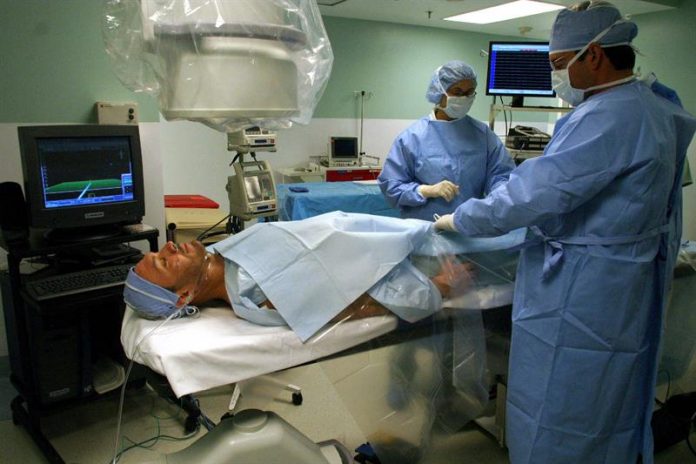 San Juan, – Puerto Rican doctors who emigrated to the United States or who choose to maintain their practice in both jurisdictions do not have to travel to the island to take credits or take courses to renew their licenses.
The Secretary of Health of Puerto Rico, Rafael Rodríguez, made that clarification through a statement to the information that pointed out that additional credits of continuing education for the renewal of licenses on the island would have to be taken.
"Law 139 of 2008 establishes that doctors who have emigrated from our island to the American nation and are actively working in the United States, and at the same time wish to maintain the license that allows them to practice in Puerto Rico, only have to present evidence of their current license in the state where they practice and will be exempt from the requirements of continuing education, "he said.
The executive director of the Office of Regulation and Certification of Health Professionals and Board of Licensure and Medical Discipline of Puerto Rico, Norma Torres, indicated that the Examining Board of each state is the one that establishes the requirements of mandatory continuing education courses of the doctors, to keep their license active in that jurisdiction.
In these cases, the Board of Licensing and Medical Discipline of Puerto Rico, following its law, validates the validity of this license, so that they would not have to take additional courses to maintain that of Puerto Rico.
"What they would have to present to us is the evidence that their license is in force in the state where they practice." It is not required by law or regulation to take these courses to these doctors for them to take there, or have to travel to Puerto Rico to renew their license, "clarified Torres.
As he explained, in Puerto Rico it is renewed every three years and is known as the 'recertification' of the license registry.
When it is up to the doctor to renew the license record, you only have to present the education that has been required in these three years and the certification of ASUME, criminal records, current medical malpractice and the corresponding payment to validate your licenses until 2022 . (EFEUSA).