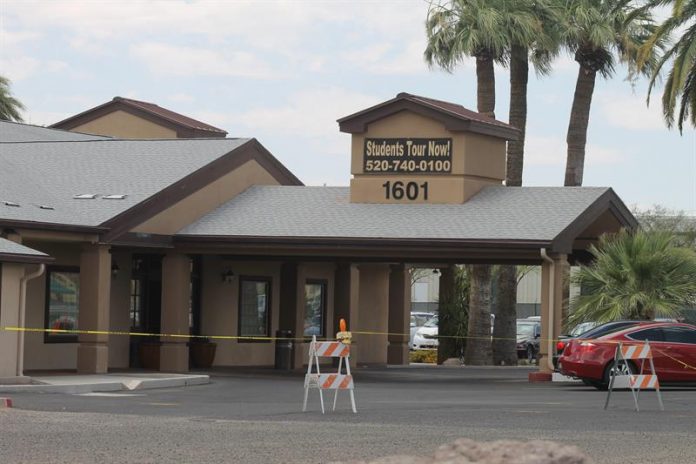 The company Southwest Key has modified its initial plan and now seeks to operate in downtown Houston a shelter for immigrant children only 16 and 17 years old, announced today the authorities of this city of Texas.
The company, which last year filed a lawsuit against the city, planned in principle to open a shelter for unaccompanied minors aged between 0 and 17 years, which had been rejected by the local government.
"I opposed the initial proposal of Southwest Key because housing children and teenagers up to 17 years of age separated from their parents seemed like a cruel method," said Houston Mayor Sylvester Turner, who plans to green light the plan .
Houston City Council said that the center for unaccompanied minors unaccompanied, located in the center of the city, will operate under the name of Sunzal House but must first make the required repairs, to which the firm has committed to undertake as soon as possible. possible.
"Our new shelter in Houston will provide shelter as well as access to medical care, counseling and educational services to more than 200 immigrant youth for the duration of the family reunification process," said a Southwest Key statement.
"The vast majority of these young people in our care leave their countries of origin in Central America, because they flee poverty and violence in search of security and a better future," he added.
Southwest Key received strong criticism from local civic fronts since May 2018 showed interest in opening a shelter for some 240 undocumented children under the age of 17.
In September of that year, he filed a lawsuit demanding compensation of more than 8 million dollars from the Government of Houston, which he accused of "unconstitutional discrimination and obstruction", after "trying to avoid the process of opening" a migratory shelter for minors.
Following the policy of "zero tolerance" against illegal immigration that the Trump government implemented in May last year, more than 3,000 immigrant families were separated after reaching the southern border and children were sent to shelters or refuges funded with federal funds. (EFEUSA) .-