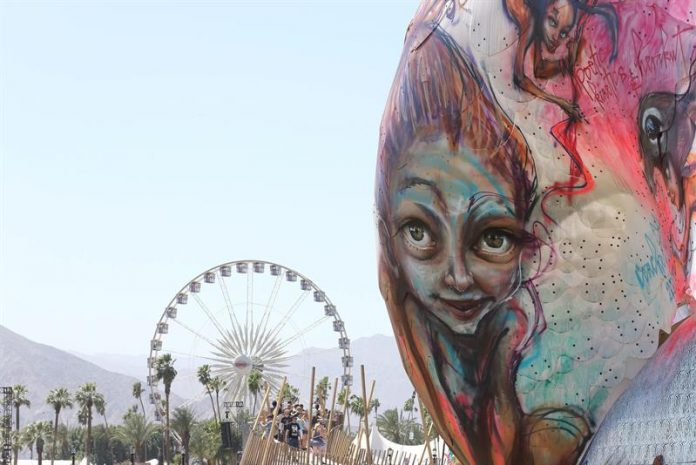 The e-commerce giant Amazon announced today that, for the first time, they will place ticket windows at the disposal of those attending the Coachella Festival (California), so that they can shop online and pick up products at the same venue.
The company that directs Jeff Bezos explained in a statement that those who go to the festival this year, one of the most important musical events in the world, will be able to buy objects such as hats, mobile phone chargers or lip balm and send them directly to their personal box office.
The service, which will have no additional cost, will ask Internet users to choose one of the Coachella ticket offices at the time of purchase as delivery address, and when the material has been deposited in it, they will receive a confirmation email and a barcode to pick it up.
"We want customers to live the best possible experience in Coachella, the ticket offices will allow them to focus on the festival instead of worrying about if they forget something at home or having to take it with them," said the director of Amazon's box office service. , Patrick Supanc.
The Seattle-based company currently offers its box office delivery service in more than 900 US municipalities as a "safe and convenient" alternative to home delivery, where package theft has increased in the recent years in some cities.
The Festival of Music and Art of the Coachella Valley will take place in the Californian population of Indio on weekends from the 12th to the 14th and from the 19th to the 21st of April and this year will feature the performances, among others, of Childish Gambino, Tame Impala , Ariana Grande and Solange. (EFEUSA) .-