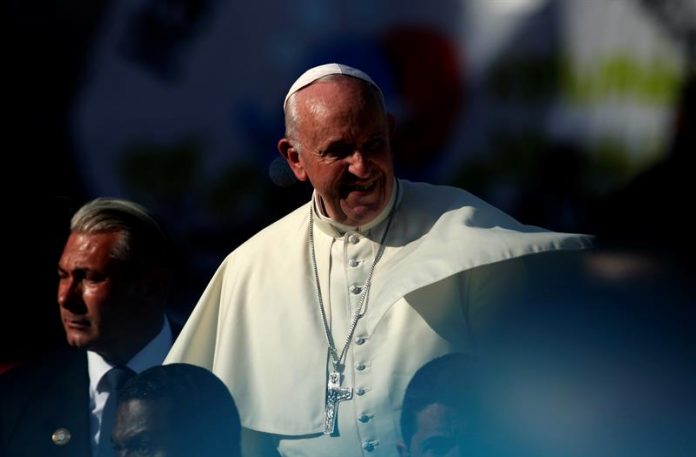 The charge for Religious Freedom in the world, Samuel D. Brownback, celebrated today the "historic visit" of Pope Francis to the United Arab Emirates (UAE) as an advance for the free election of worship.
"A Catholic Pope had never organized such a trip in history," recalled Brownback, who considered "very positive" the result of the visit of the religious leader to the country of the Persian Gulf.
According to Brownback, whose office depends on the State Department, Washington "has always defended the freedom of choice" religious and spiritual.
With this visit from the holy father, Brownback argued, "the advances for peaceful coexistence between Christians and Muslims have been demonstrated."
"The leaders of the United Arab Emirates have realized that diversity of thought and religion is an effective way to grow their economy," said the representative of the US Government.
Francisco was the first pope to visit the Persian Gulf region, the cradle of Islam and where the Christian community is made up of immigrants, mainly from India and the Philippines.
Among the achievements of his trip, the Pope sealed in Abu Dhabi a document to promote dialogue and peace with the great Imam of Al Azhar, Ahmad al Tayeb, the reference institution of Sunni Islam.
Thus, Washington hopes to stimulate more reforms that promote the free election of worship in the world with the next Ministerial Conference to Promote Religious Freedom, which will celebrate its second edition in the middle of this year in Washington.
Brownback also confirmed that the country will collaborate with the Government of Taiwan to organize the first forum in this field that will take place in the Indo-Pacific region next March in Taipei.
"Religious freedom in the world has worsened during the last decade in the world, but I think it is beginning to improve," said Brownback, who believes that "leaders in the world are beginning to promote actions and discourses that avoid religious conflicts. "
In this regard, the representative asked the religious leaders of Nigeria to promulgate messages of peace and avoid that the beliefs are cause for conflict during the general elections of that country, scheduled for next February 16.
In addition, he stressed the need to protect freedom of worship in countries such as China and Turkey. (EFEUSA) .-