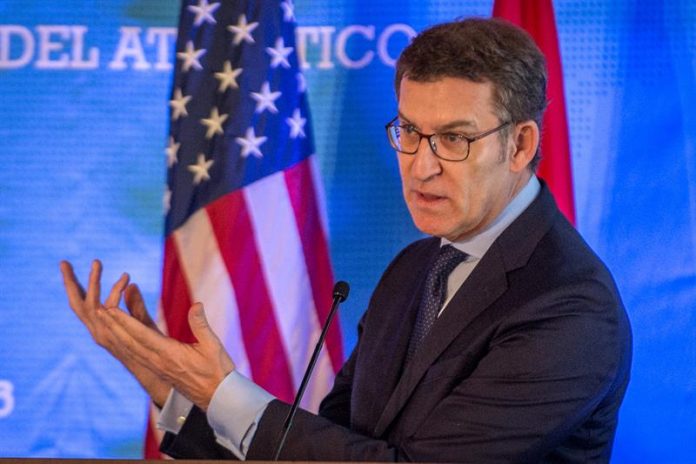 The president of the Xunta de Galicia (Spain), Alberto Núñez Feijoo, concluded today a visit to Miami with a tour of the port of the city and a meeting to publicize the Galician industry of the "contract".
The Galician regional president, who today travels to New York, second and last stop of his tour of the United States, was in the cargo port and in the cruise port of Miami accompanied by port authorities of the Xunta and the ports of La Coruña, Vigo and Ferrol (northwest of Spain).
He told reporters at the end of the tour, Galicia is interested in establishing "stable and reliable contacts" with the political authorities of "one of the most important ports in the world" and the first on cruise ships, as well as with the cruise industry, Shipowners and container companies.
In this sense, he indicated that the objective is to be known so that cruise ships going to Europe can include stopovers in Galician ports on their routes and also so that the owners of these ships take into account the Galician naval industry, which has nine shipyards capable of building all types of ships and employing more than 16,000 people, according to the Xunta.
Núñez Feijóo mentioned the luxury cruise that is being built in Barreras, in the Ría de Vigo, for a division of the Ritz Carlton group, a project of 250 million dollars.
He also indicated the interest in Galician ports being included in the routes of container ships that depart from Miami to Europe.
The president of the Xunta stressed his hope that the contacts made in Miami "bear fruit", although he indicated that the process is always "difficult and complex".
The last activity planned before traveling to New York was a meeting with possible stakeholders in the contract industry of Galicia, which is accompanied by a delegation of businessmen on this visit to Miami.
A hundred Galician companies are engaged in the "contract", as it is known the set of activities aimed at the design, manufacture, supply and final installation of integral equipment for buildings for collective use.
According to Núñez Feijóo at a business breakfast held on Wednesday, these companies have made 9,000 projects in 800 cities and have an attractive and competitive offer of interest for hotels, cruises and hospitals.
Accompanied by the Regional Minister of Economy, Employment and Industry, Francisco Conde, and the Minister of Tourism, Nava Castro, authorities of three Galician ports and businessmen, Núñez Feijóo made a presentation during breakfast about the trade, investment and tourism opportunities of Galicia. (EFEUSA) .-