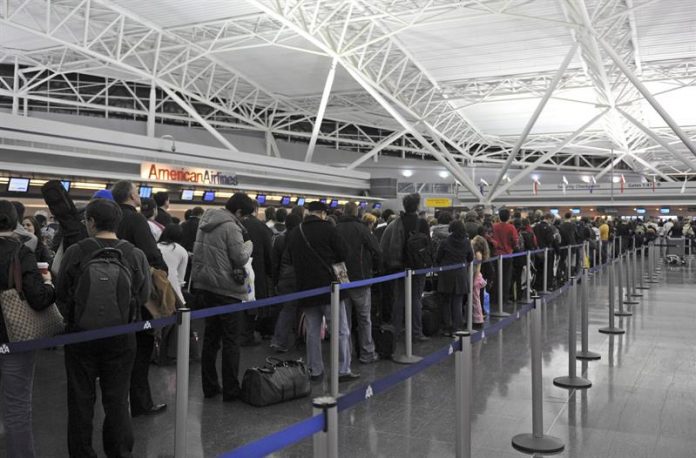 (EFEUSA) .- The Governor of New York, Andrew Cuomo, announced today that American Airlines and British Airways will invest 344 million dollars to improve the customer experience at the John F. Kennedy Airport (JFK), which serves to the city.
According to a statement submitted by the State of New York, Cuomo explained that this investment is part of the plan of the Democrat to make the airport a "modern entrance, of the 21st century, to the nation".
"Just four months ago we announced our plans to transform the JFK airport into a global vanguard center, with new and unified terminals, with more than 370,000 square meters and increasing the capacity of the airport with at least 15 million passengers per year," he said. Cuomo
Last year, the airport beat a record number of passengers, with 61 million passengers passing through its facilities, 2.5% more than the previous historic peak.
The arrangements for the new terminal will be executed thanks to an agreement between the Port Authority and American Airlines for the next three years, in preparation for the move of British Airways from its base in terminal 7 of the airport to 8.
This investment of the airlines will allow an improvement of the experience of the travelers of the airport, with more space, as well as new entertainments, like waiting rooms Premium for both companies, improved luggage systems, etc.
The new terminal will include five new boarding gates for transatlantic flights and four extra areas for accommodating flights or for unloading merchandise.
"Investing in our terminal and welcoming new partners is a win-win relationship for both consumers and companies," said the president of the American airline Robert Isom.
For his part, the CEO of British Airways, Alex Cruz, said that his main priority is "to offer the best consumer experience at JFK airport now and in the future".