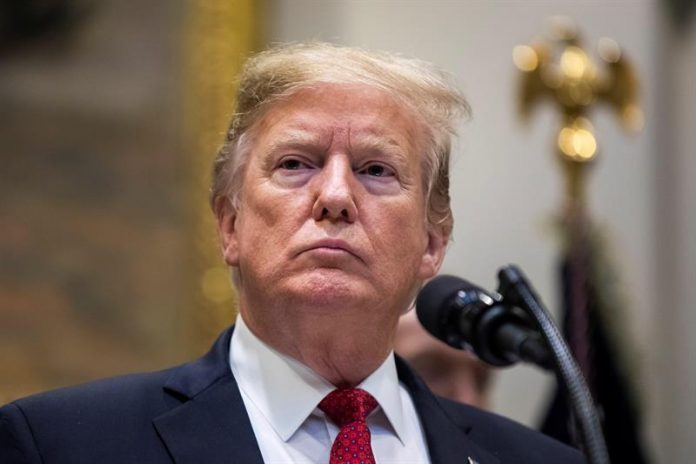 The president of the United States, Donald Trump, said on Wednesday to a South Florida media that the legislators of this state influenced his policies on Venezuela, and reiterated his support for the South American country and its new interim president, Juan Guaidó.
Trump said Florida's top lawmakers, including Sen. Marco Rubio, were at the center of his decision. "I listen to Senator Rubio a lot about Venezuela, he's close to his heart," the president told Local 10 News.
When asked if the US He was preparing for possible military action in Venezuela, Trump said: "I never commented on this, we support the people of Venezuela, and we support the Venezuelans in South Florida, they are excellent people, many of them."
During an exclusive with this medium, which will be issued tonight, it provided an advance, the president, who during his tenure at the head of the executive has toughened immigration policies, said that what he wants is more legal immigration as a labor force.
"We need people in our country because our unemployment figures are very low and we have a large number of companies that return to our country," Trump said in statements he gave to the media in the Oval Office.
"We have seven automotive companies that are coming back at the moment and there will be many more, we have done very well and we need people," the president said.
The president also addressed in the interview the complaints of some parents of the high school Marjory Stoneman Douglas, of Parkland (Florida), about the absence of comments in the speech he gave on Tuesday about the State of the Union regarding the massacre that occurred in this school almost a year ago.
Three parents of the victims and an alumnus who survived the shooting that the young Nikolas Cruz perpetrated, and which resulted in 17 fatalities, attended the president's speech as guests of some members of Congress.
"First of all, I did not know they were there, so I would have liked to have been told that they were there among a large group of people (…) I've been very involved in this, it's an incredible tragedy and these are things that can stop, "said Trump. (EFEUSA) .-