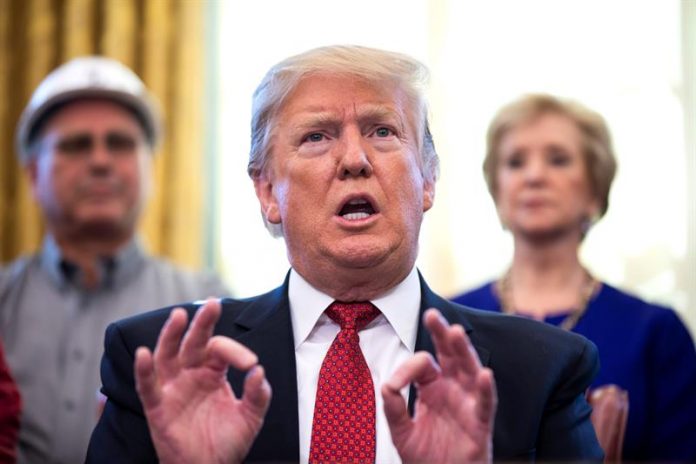 US prosecutors today ordered the committee in 2017 of the investiture acts of the president of his country, Donald Trump, to provide them with all the documents about their donors and finances, according to local media.
The prosecutors, with an office in Manhattan (New York), required documents on donations to the committee and assistants to the investiture, benefits offered as tickets or photographs with the president, suppliers and contractors.
They also requested training documents delivered to fundraisers and any information about direct payments from donors to suppliers or contractors.
The requirement placed emphasis on a single name, that of the investor of risk capital Imaad Zuberi, who was a donor of the former president of the United States, Barack Obama, and of the Democratic candidate Hillary Clinton and who for the investiture of Trump donated 900,000 dollars to through his company Avenue Ventures.
Prosecutors, however, gave no clues as to why the emphasis on Zuberi.
In total, President Trump's investiture committee received 107 million dollars (more than double that of Obama in 2009), coming from corporate interests and wealthy supporters.
The objective of the prosecutors is to determine if there was any illegality in the committee that could constitute US fraud, mail fraud, electronic fraud, money laundering or false testimony.
By law, the investiture committee can only receive donations from US citizens or residents in the country.
In a statement, a spokesman for the committee acknowledged receiving the request: "Although we are still reviewing it, our intention is to cooperate with the investigation."
The request of Manhattan prosecutors shows that the investigations against Trump go beyond that led by the special prosecutor Robert Mueller on the alleged interference of the Kremlin in the presidential elections of 2016 and possible contacts between the campaign of the now president and Russian officials .
US Justice is also investigating the president's finances, his finances and those of his charities. (EFE) .-