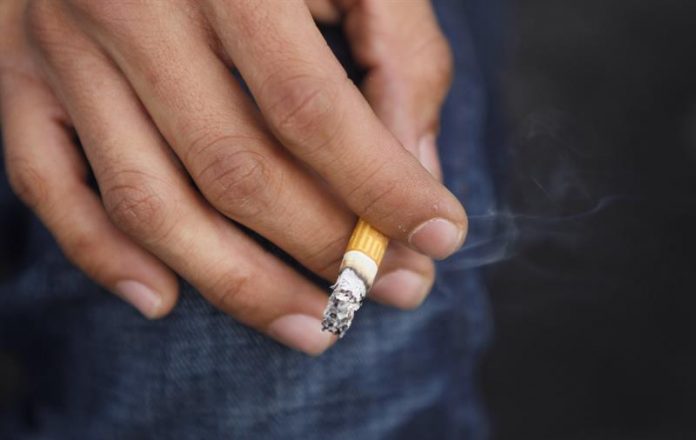 In addition to predisposing smokers to develop Chronic Obstructive Pulmonary Disease (COPD) and all types of cancer, consuming tobacco causes a higher incidence of respiratory diseases in cold weather, an expert warned.
Ramón Iván de Dios Pérez, head of the Emergency Service of the Specialties Hospital of the Mexican Social Security Institute (IMSS) in Jalisco, explained that this happens because the cigar contains about 200 highly toxic chemical substances, which when inhaled weaken the immune system.
This affects even passive smokers and can inflame and irritate all parts of the respiratory system, from the inside of the nose to the lungs, so reducing and even avoiding smoking is the most advisable.
"It is a permanent damage that facilitates the transmission of diseases typical of the winter season, caused either by viruses or bacteria," said the specialist.
He explained that if the patient does not have the necessary care "can aggravate a cold or a throat infection so that it reaches pneumonia," he said.
The urgenciologist warned that the habit of smoking causes chronic damage to the lungs, makes them lose flexibility and become less able to receive oxygen, which leads not only to respiratory problems, but to others of the circulatory and cardiac type.
"This means that it will be increasingly difficult for the patient to carry out his daily activities because he will quickly become fatigued, will feel that he is short of breath, and will accelerate other illnesses that he already has or has predisposition to.
The damage is progressive and irreversible, "he said.
In this sense, De Dios Pérez recommended the population, in addition to seeking specialized help to stop smoking, go to your doctor with any symptom that compromises respiratory capacity.
"For example, when there is chronic cough, fatigue even when walking short distances, because it could be COPD," he concluded. (EFE) .-