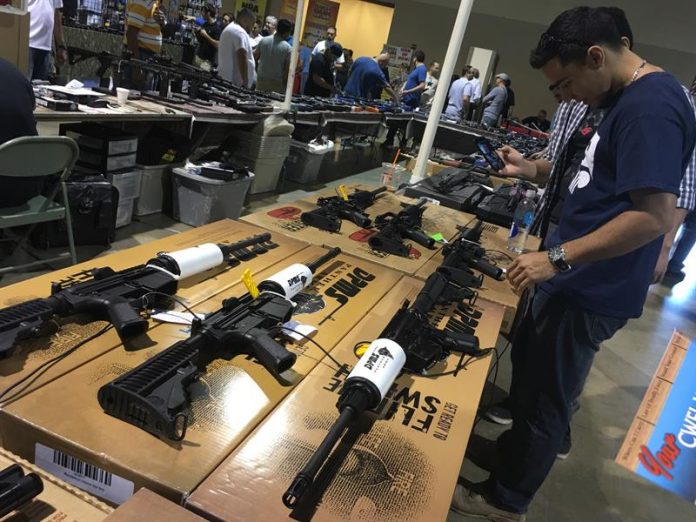 The Colombians Francisco Joseph Arcila Ramírez and Gregory Fernando Ortega face in the United States charges related to the purchase of weapons in Miami to take them to Colombia, according to court documents that Efe had access to today.
Both, along with another person identified only with the initials JS, are accused of "distributing firearms without the license, making false statements to a licensed gun dealer and conspiring to defraud the United States."
At least thirty Glock pistols, Romarm Draco and Zastava, were purchased by the defendants as of April 2018, mainly from authorized dealers in Miami such as Miami Police Depot, Lou's Police Suppy and Miami Guns.
The lawsuit states that Arcila, who is a legal resident in the United States, took the weapons to Colombia and that his accomplices lied, saying they had been stolen.
The legal process against Ortega, a US citizen residing in Broward County, north of Miami, reports that he was not the real buyer of the weapons, but someone with the initials "FA".
The court documents also show that the weapons were sent to Colombia with the serial numbers erased to avoid monitoring by the US Department of Alcohol, Tobacco and Firearms (ATF).
They say that Asilah's brother, Álvaro Jay Arcila, and his wife, Ingrid Maldonado Pérez, were arrested on October 31 in Barranquilla, on the Colombian Atlantic coast, in possession of the weapons.
The authorities found weapons components and accessories, along with four air compressors, apparently bought by Asilah, where they hid the weapons to prevent detection.
One of the compressors had an ID from the US Home Depot construction store with the Miami inventory number.