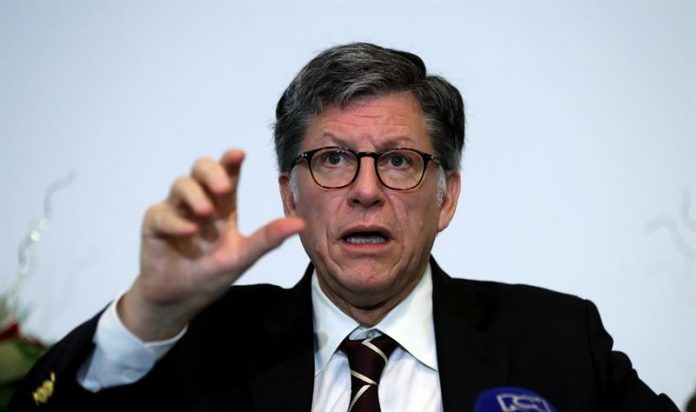 The NGO Human Rights Watch (HRW) denounced on Friday the death of 26 people during the protests against the Government of Venezuela and defended that the authorities must be accountable before the Justice if the repression continues.
"The Venezuelan authorities should be brought before the courts if the security forces resort to the same repressive tactics they have used in the attacks against the opposition in previous years," José Miguel Vivanco, executive director for the Americas of HRW, said in a statement.
Vivanco stressed that, unlike in previous years, "now the international community is watching what is happening in Venezuela with more attention than ever, so the security forces – and those who command them – should know that they will be brought before the courts. the abuses they commit. "
The NGO based in New York echoed information from media and Venezuelan organizations, according to which at least 26 people have died in this week's protests and hundreds have been arrested.
He also highlighted the allegations that security forces had attacked and arrested several journalists covering the protests.
Hundreds of thousands of Venezuelans went to the streets on Wednesday across the country to protest against the head of state, whom they consider a "usurper" after having obtained his re-election in elections labeled as fraudulent and not recognized by many countries.
That same day, the head of Parliament, Juan Guaidó, proclaimed himself president in charge of Venezuela before thousands of followers in Caracas, which sparked opposition demonstrations.
HRW recalled today that in 2014 and 2017 he published two reports in which he documented "widespread abuses" by Venezuelan security forces in demonstrations against the government.
In addition, he denounced the military prosecution of more than 800 civilians, against international human rights standards and said that "impunity for all this range of government abuses is the norm." (EFEUSA) .-