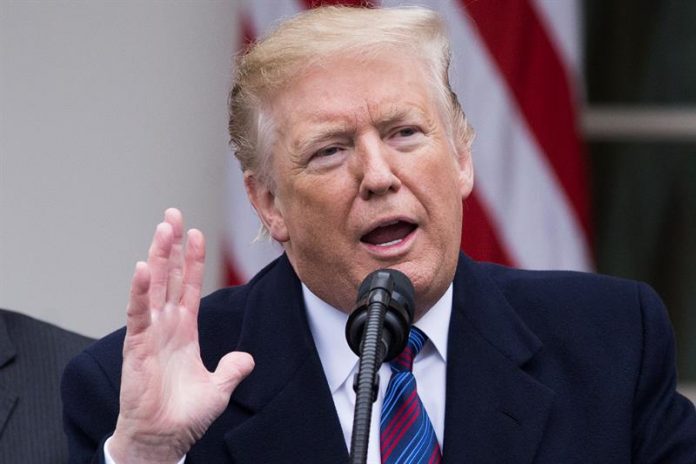 The president, Donald Trump, today announced an interim pact with Congress for the reopening of the federal Administration for three weeks, partially closed for 35 days, which does not include the 5,700 million dollars for its promised border wall.
"I am very proud to announce that we have reached an agreement to reopen the government," the president said in an intervention from the White House.
Trump thanked the efforts of federal employees during the closure of the Administration, the largest in the history of the country, and assured that they will begin to collect the back wages "as soon as possible."
The proposal unlocks funds for the functioning of the federal government until February 15.
The agreement, which does not include specific funds for the border wall with Mexico, one of the star promises of the Trump election campaign, is a victory for the Democratic opposition, led by the Speaker of the House of Representatives, Nancy Pelosi, who they had frontally opposed financing the barrier.
In his speech, the president insisted however on the existence of a "humanitarian crisis" on the southern border of the country, which requires the construction of the wall.
Trump was accompanied by members of his Cabinet as Secretary of State, Mike Pompeo; that of Commerce, Wilbur Ross; and the Transport, Elaine Chao, among others. (EFEUSA) .-