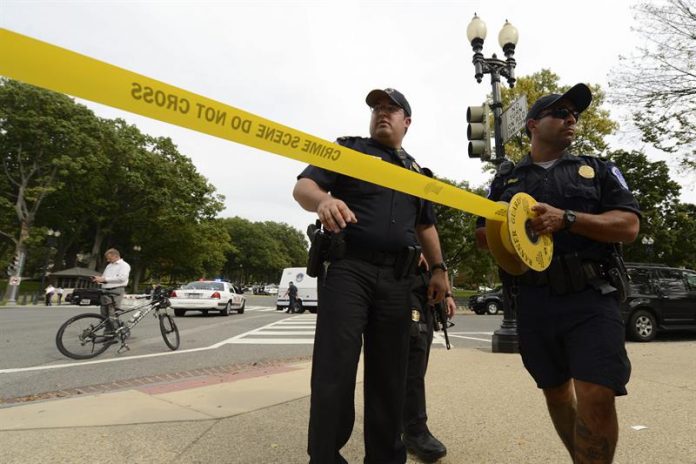 The 21-year-old, who on Wednesday unleashed a gun battle inside a bank that killed five people in Sebring, central Florida, was charged today by a judge with five first-degree premeditated murders.
Zephen Xaver, who after the shooting called emergency services and simply told them he had shot people, appeared today for the first time since the facts before a judge, who ordered that he be assigned a public defender and ruled out the possibility of bail.
Dressed in striped prisoner uniform, Xaver, who, according to local media, has no criminal record and had recently received training to be a guardian in a correctional facility, only spoke at the hearing to confirm to judge Anthony Ritenour that he does not have income or savings that allow you to pay a lawyer.
It is unknown what led Xaver, who is from Indiana and lived with his mother in Sebring, to barricade himself in an office of SunTrust Bank in that city and open fire on those present.
For a few hours a press conference is scheduled to report on the case.
On Wednesday, after learning of Xaver's call to the 911 emergency line, several policemen went to the bank's branch and established a security perimeter.
"After negotiations to try to get the kidnapper out of the bank were unsuccessful, a team of SWAT (special forces) entered the bank and continued the negotiations.
The suspect finally surrendered, "police said in a statement.
The governor of Florida, Ron DeSantis, lamented the "tragic shooting in Sebring" and offered his help to the local authorities.
The police have not given the identities of the victims or said if they were clients or workers of the bank. Nor has it specified if it was initially a robbery.
Florida has been the scene of two massive mass shootings: the Pulse club massacre in Orlando in 2016 and the Marjory Stoneman Douglas high school in the city of Parkland in 2018, with 49 and 17 fatalities, respectively.
In the case of Pulse also the aggressor, the American of Afghan origin Omar Mateen, died at the hands of the authorities. (EFEUSA) .-