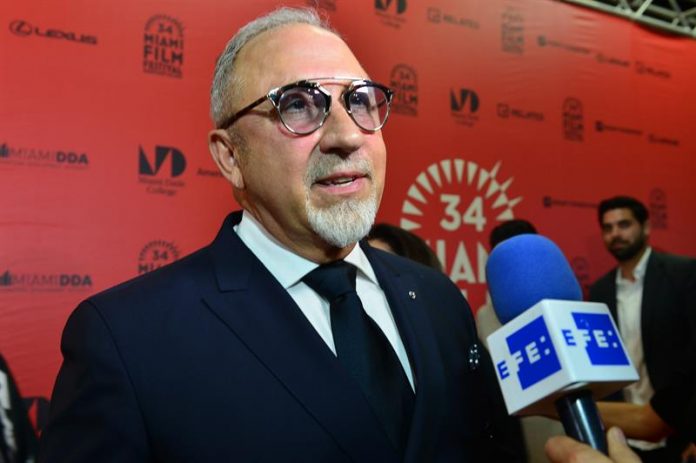 Artists, producers and analysts of Latin music told Efe that in 2019 the generational change in the industry will be consolidated, there will be an impressive fusion of genres, more romance and a greater presence of African rhythms and traditional Latin American genres.
"We are finishing the decade and young talents will continue to settle," said musician and producer Emilio Estefan, who, with a solid career in this area in particular, predicts "more mergers, because music will keep coming and changing with great speed "
Young artists, especially women, are going to impose themselves more and more, according to the Cuban-American artist.
"There is a real change of guard now," Estefan added.
Musicians and singers interviewed by Efe, such as Cristian Castro, Juanes, Zion and Lennox; Aymée Nuviola, Thalía and Goyo, from ChocQuib Town, coincide with Estefan.
"The rhythm unites us all and that's what works best now, people want to dance and get excited," said Castro, who decided that his sixteenth studio album, "Mi tributo a Juan Gabriel", would have danceable themes, although in his style.
"It's a trend that I do not see close to," said the Mexican singer.
The songs on Castro's album have typical arrangements of dance pop from the 70s. He said it is his "way of contributing to the current movement, but without losing my essence," he explained.
It is also what his compatriot Thalia wanted to do with Natti Natasha with his single "No pasa", with more emphasis on reggaeton.
The also author, producer and actress ensures that she will continue to explore. "In my albums there have always been very moving songs," but "I see that there is another interest in romance, in love songs," said Thalía.
Juanes, who this month, with the single "La Plata", returned to his obsession, professing his love for Colombia, declared himself in the same line. "Pop will continue to explore mergers, like what happened in this decade with reggaeton," the singer-songwriter said.
"It's a movement that has a long time, with artists like Carlos Vives, who made his version of the vallenato, for example, but that in the last two years swept the world," said Juanes.
For him, this year will see more exploration of many artists of pop and urban music in indigenous genres of Latin America and other rhythms such as salsa, which was born of mergers but now is traditional.
"Music is not stationary, like all forms of art, it has to evolve, it is nourished by other genres, different sounds, expressions of other cultures and its own," said Cuban singer Aymée Nuviola.
"That was taught to me since I started studying music in Havana and I saw it with (the keyboardist of 'Latin jazz') Chucho Valdés."
The protagonist of a teleserie about her compatriot Celia Cruz predicted that the mix of genres, instruments and even musical arrangements will dominate Latin music in the coming months. "I see that there are urban artists who have flirted with salsa, I think that those who want to differentiate themselves from others will go there," Nuviola said.
For the Puerto Rican reggaetonists Zion and Lennox, Latin music will continue to "internationalize".
"Now with the streaming, reggaeton lovers in the world are being exposed to other genres, we are all growing," said Zion.
Lennox added that there is a tendency "to continue experimenting, which is the essence of the urban, the native instruments, the rhythmic base that comes from Mother Africa, the attention is there".
Goyo agreed and gave as an example the songs "Calypso", which brought to market in 2018 Luis Fonsi with the British rapper Stefflon Don, and "X", by J.Balvin and Nicky Jam.
"You can already hear (in this piece) the typical instruments of the Afro-Caribbean genres," said the vocalist of the Colombian hip-hop band ChocQuib Town, which since its inception has explored fusion.
But what most excites the vocalists is that the record industry in Spanish "finally" is opening the doors to new Latin artists.
Come as a sign of change that Natti Natasha is the artist with the most nominations in the 2019 Premio Lo Nuestro.
As for romance, "that has never gone out of style," remarked Estefan.
For Juanes, unless they are in the trap genre, which is more explicit, "the artists are taking a little more care of their lyrics".
The interviewees insisted that in the market there is space for everyone and in life "there are moments for everything".