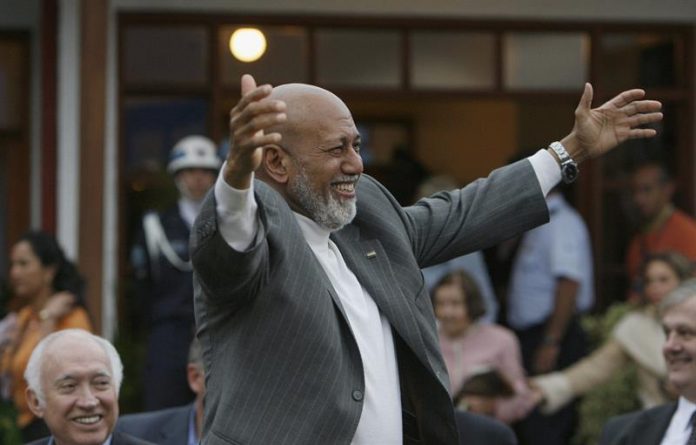 Democratic Congressman Alcee Hastings, representing a district in South Florida, announced today that he was diagnosed with pancreatic cancer and is being treated at a specialized center in Washington.
"I was recently diagnosed with pancreatic cancer, and in the midst of this traumatizing news, I asked myself not only if I would survive this disease, but also if it would affect my ability to perform my tasks," Hasting, 82, said in a statement.
He added that he has begun treatment and that he has hopes for survival and the ability to continue serving his constituents.
The Democrat represents District 20, with mostly African-American precincts in parts of Broward and Palm Beach counties, north of Miami.
"I am convinced that this is a battle that is worth fighting for, and my life is defined by battles that are worth fighting for," he said.
He pointed out that in case the cancer can not "be defeated", it will inform.
He said doctors have told him that the progress in cancer treatment is evolutionary and that success rates continue to rise, resulting in a dramatic decrease in the number of deaths related to cancer.
The congressman, who took office in 1993, is now the longest serving the state of Florida after the defeat last November suffered by Senator Bill Nelson, who was replaced in the federal upper house by Rick Scott, former governor of the state.
On August 26, Republican Senator John McCain, former presidential candidate of his party in 2008, died at the age of 81, when former President Barack Obama won, after suffering from a brain tumor. (EFEUSA) .-