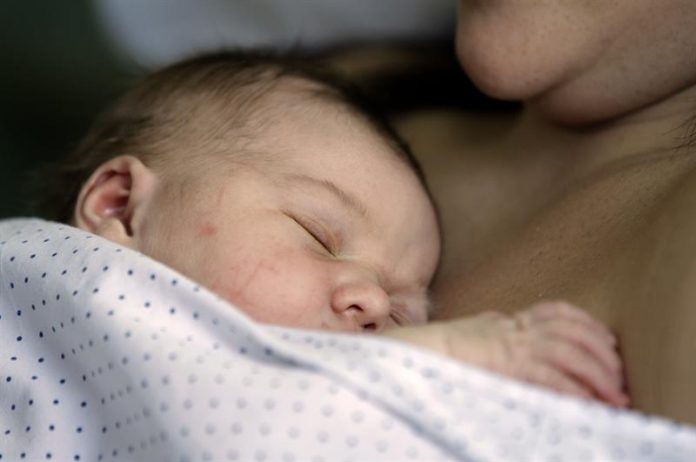 The fertility rate in the United States in 2017 was the lowest in the last three decades, although Hispanic women had the highest number of births, compared to other ethnic groups, according to a report released today.
According to the report of the Centers for Disease Control and Prevention (CDC), in 2017 there were 3.85 million births, which represents the lowest figure since 1987.
The report points out that to reach replacement reproduction levels of the current population, the fertility rate must be 2,100 births per 1,000 women, a figure that only two states experienced, South Dakota and Utah.
Hispanic women were the only ethnic group to reach or exceed this figure in 29 states, according to the study.
Currently, the fertility rate is 1,765.5 per 1,000 women, which represents 16% below what is needed to maintain a stable population rate.

The fertility rate of Latinas was 2,006.5, that of African-Americans of 1,824.5 and that of non-Hispanic whites of 1,666.5, the report said.

South Dakota was the state that generally registered the highest fertility rate in 2017, with 2,227.5, followed by Utah, with 2,120.5, while the District of Columbia, where the capital city is located, was the which reported the lowest, with 1,421, according to the report.
Hispanic women reported the highest birth rate in the state of Alabama, with 3,085.0 births, and the lowest in Vermont, with 1,200.5, followed by Maine, where 1,281.5 pregnancies were reported among women in this state. minority.
In the case of non-Hispanic white women, the state in which a higher fertility rate was reported was Utah, with 2,099.5 and in which the lowest was reported to be the District of Columbia, with 1,012.0.
Finally, African-American women reported the highest fertility rate in Maine, with 4,003.5 pregnancies and the lowest in Wyoming, with 1,146.0, followed by California, with 1,503.5 (EFEUSA).