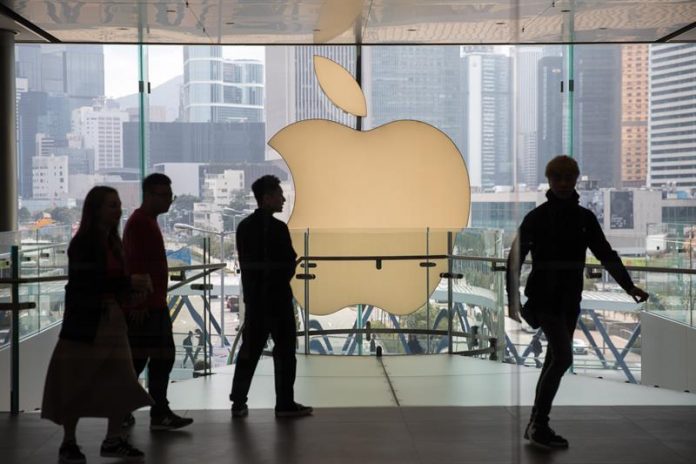 The CEO of Apple, Tim Cook, was today "very optimistic" in the face of negotiations for a trade agreement between the United States and China, saying it would be in "the best interests" for both countries.
In an interview for the US network CNBC, the first executive of the technology defined as "very complex" said pact and considered "temporary" the economic weakness of the Asian country, related to commercial turbulence.
"The treaty will be good not only for us, frankly, but I think it will be for the world in general, the world needs a strong economy in the United States and China for the world to be so," said the CEO of Apple, American company that manufactures in China, so it maintains a pulse with the US president, Donald Trump.
Likewise, the interviewer and presenter of the "Mad Money" program, Jim Cramer, affirms that Cook assured him that he had "real time information" about the progress of the negotiations and that he felt much more confident that these would come to fruition. .
All this despite the fact that last week Apple updated the expectations of its results for the first quarter of its fiscal year, with the weakness of the Chinese market as one of the reasons for the change to the downside, in addition to lower sales of the expected of the iPhone models.
In the last week, the company of the bitten apple was left around 4.28% of its value on the New York Stock Exchange.
On the other hand, Cook criticized the "detractors" of his company, as he believes that they are "underestimating" the ecosystem of new products and services offered by Apple.
"My honest opinion is that there is a culture of innovation in Apple that, combined with incredible and loyal customers, happy consumers, this ecosystem, this virtuous system, is probably undervalued," he said.