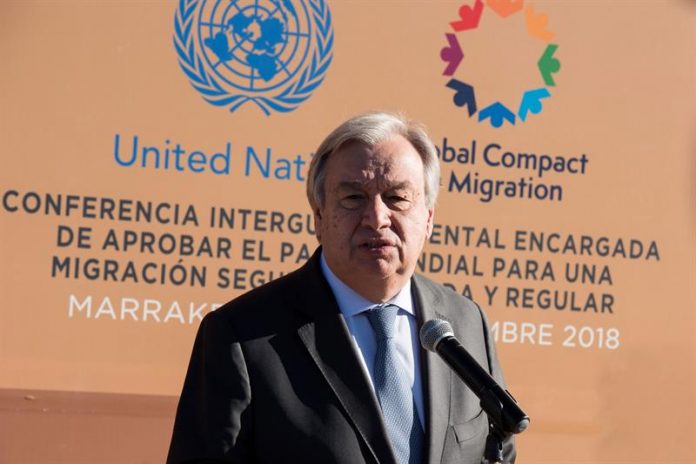 The United Nations insisted today that the International Commission Against Impunity in Guatemala (CICIG) will continue operating until September 3 and that the Guatemalan Government has the responsibility to protect the personnel and facilities of the mission.
"There is a legal agreement and that agreement is in effect until September 3, 2019," said Stephane Dujarric, spokesman for the UN Secretary General, António Guterres, at a press conference.
The president of Guatemala, Jimmy Morales, unilaterally terminated on Monday the agreement that the State of Guatemala signed with the UN for the establishment of the CICIG in 2007, arguing violations of national and international laws by Commissioner Iván Velásquez, among others.
On August 31, 2018 President Morales announced, in a speech in which he appeared surrounded by the military and police leadership, that he would not renew the CICIG agreement in the country, which is valid until September 3.
Guatemalan Foreign Minister Sandra Jovel met Guterres on Monday at the UN headquarters to convey Morales' decision to revoke him immediately and give the UN 24 hours to end the agreement.
"We hear the message (from Jovel), there is a deadline that is around four in the afternoon (21.00 GMT), but there is a legal agreement and we are committed to continue with that agreement," Dujarric added.
Asked by journalists, Dujarric refused to "hypothesize" about eventual scenarios in the face of Guatemala's refusal to continue the work of the commission.
"We are not going to talk about (the possible) measures that we would take" to protect the personnel of the mission in case the situation demanded it, the spokesman said. (EFEUSA) .-