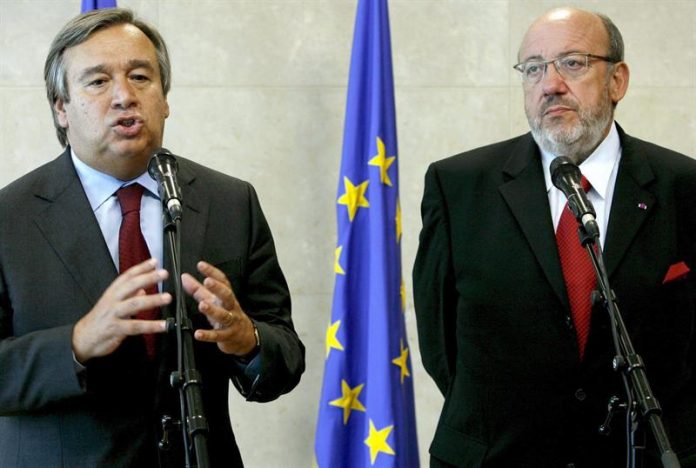 The Secretary General of the United Nations, António Guterrez, today urged in his New Year's congratulations to the "international cooperation" to overcome in 2019 the "dangers" facing the world, in a year where more and more countries and powers They have advocated unilateral policies.
Climate change, the intensification of geopolitical divisions, the growing migratory movements "in search of a safe place and protection", the growth of inequality between rich and poor, the increase of intolerance and the decline of trust, are the challenges that Guterrez mentions in his message.
But, "when international cooperation works, the world wins," Guterrez stressed before insisting that in "2019, the UN will continue to unite people to build bridges and create spaces to find solutions."
In this sense, the secretary of the UN who declared that "there are also reasons for hope", enumerated the progress made in several aspects and conflicts throughout this year.
Among them, he highlighted the recent talks in Yemen between the warring parties, the agreement reached in September in Saudi Arabia between Ethiopia and Eritrea, as well as the ratification in South Sudan, "which has revitalized the opportunities for peace".
He also highlighted the climate summit (COP24) of Katowice (Poland) where, according to Guterrez, "the United Nations was able to bring countries together to approve the work program for the implementation of the Paris Agreement on climate change."
"Now we need to increase the ambition to overcome this existential threat, it is time to take advantage of our best and last opportunity, it is time to stop uncontrolled and spiraling climate change," he added.
He also wanted to emphasize his message on the agreements on migration and refugees ratified by the UN General Assembly "that will help save lives and overcome harmful myths."
"Together, at the beginning of this new year, we must have the resolve to face threats, defend human dignity and build a better world," he concluded.