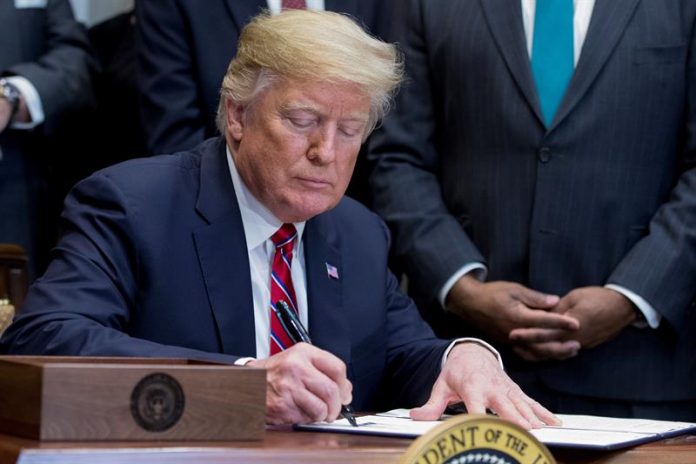 (EFEUSA) .- The president, Donald Trump, today signed the bill known as "Nica Act", whose main objective is to block loans from international financial institutions to Nicaragua.
The norm was approved in the Congress with a great consensus after about two years of debate.
The regulation imposes individual sanctions for members of Daniel Ortega's government and limits Nicaragua's access to international loans, including those of the World Bank (WB) and the Inter-American Development Bank (IDB).
Specifically, the text conditions the US approval of loans to the call in Nicaragua for "free, fair and transparent" elections.
The "Nica Act" was promoted in Congress by the Republican representative Ileana Ros-Lehtinen and Republican Senators Ted Cruz and Marco Rubio, as well as the Democrat Bob Menéndez, all of Cuban origin.
The approval of the "Nica Act" has been a concern for Ortega, who has acknowledged that it will harm the Nicaraguan economy.
Nicaragua is experiencing a sociopolitical crisis that according to humanitarian organizations has left between 325 and 545 dead, 674 "political prisoners", hundreds of disappeared, thousands of wounded and tens of thousands in exile.
The protests against Ortega and his wife, Vice President Rosario Murillo, began on April 18, after 11 years of continuous government, for failed social security reforms and became a demand for resignation.