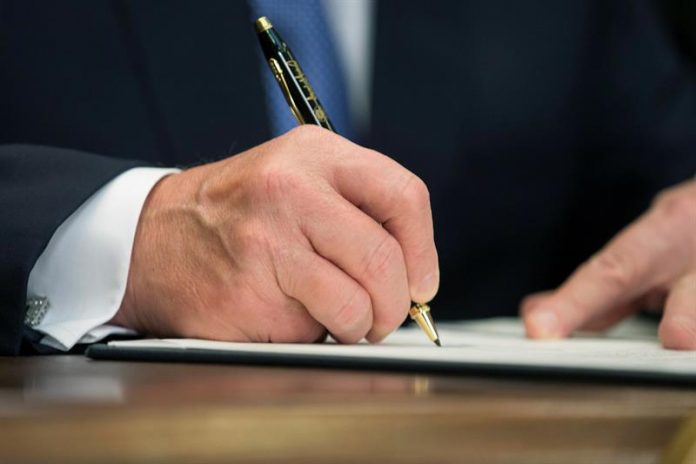 President Donald Trump formally ordered the Pentagon today to create a military force dedicated to the country's operations in space.
"I order the establishment, in accordance with US law, of a US Space Command as a Unified Combatant Command," Trump said in the official text.
In June, the president announced his intention to begin "immediately the process to establish a 'space force' as the sixth division of the Armed Forces," at the same level as the Air and Land Armies, the Navy, the Marine Corps. and the Coast Guard.
Trump argued that the need to form a division of the US Armed Forces centered on space responds to the fact that there also "wars are fought, just as on land, air and sea."
Currently, there is already a command of space forces, but it is framed in the organizational chart of the Air Force.
To constitute a new division of the Armed Forces will require the approval of the Congress, and it is not clear that Trump can convince the legislators of the need to establish this new branch given that it has not happened since the Air Force was created in 1947.
The goal of the White House, which has already requested the Congress to allocate a total of 8,000 million dollars over the next few years to move the project forward, is that these new troops are operational by 2020. (EFEUSA) .-