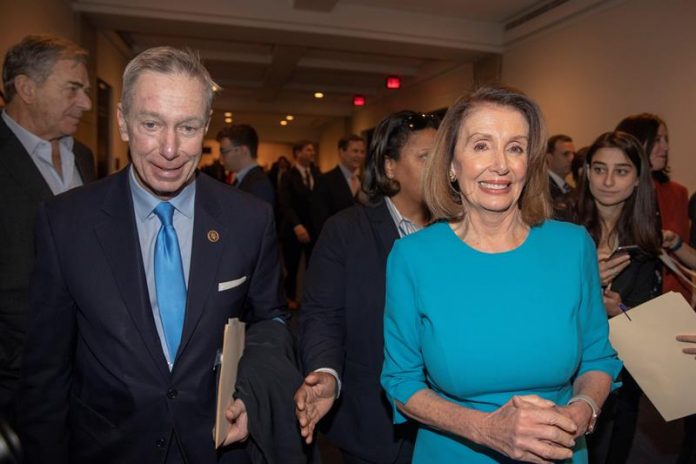 Congressmen of the Democratic Party must decide today their candidate to preside over the House of Representatives starting in January, a position that is expected to be assumed after the victory of the chamber's liberals in the legislative elections of November 6.
Veteran Nancy Pelosi, who holds a seat in the lower house of Congress since 1987, is called to become once again its president, a position she held between 2007 and 2011.
Despite the fact that no other Democrat has run for office, Pelosi will have to face opposition from some colleagues who believe that the congresswoman from California should take control during today's session – organized by the Democratic Caucus of the House of Representatives. aside and make way for the new generation of legislators.
The 78-year-old legislator became the first woman to be elected president of the lower house in history in 2006, but in 2010 the Democrats lost a majority in favor of the Republicans, at which time she was the leader of the House of Representatives. The minority.
If nothing is twisted, Pelosi will replace Republican Paul Ryan, who announced his retirement from the political arena several months ago, before the loss of the majority of his party in the House of Representatives in the last elections was confirmed. .
Despite the apparent division in the Democratic Party, numerous figures of this formation including former President Barack Obama (2009-2017), have shown their support for this policy of combative spirit and specialist in building bridges to reach key agreements.
Even the president, Republican Donald Trump, has expressed on several occasions that he considers Pelosi the right person to swear a post that is second in the line of succession to the White House.
Once the Democrats confirm who will be their candidate to preside over the House of Representatives, they must be voted on by the rest of the congressmen. (EFEUSA) .-