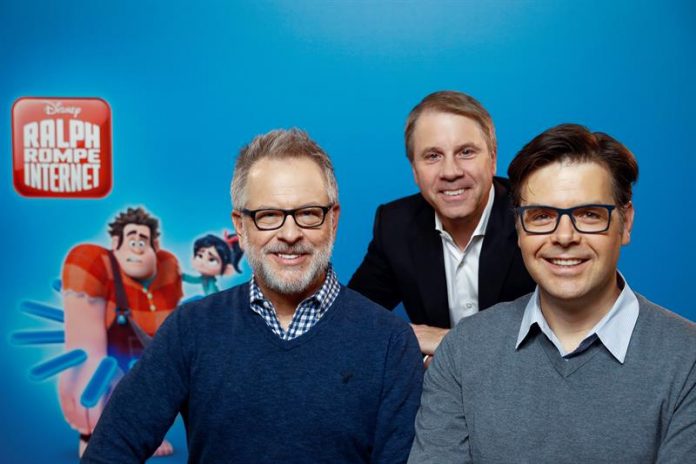 The animated film "Ralph Breaks the Internet" shattered the US box office on the long weekend of Thanksgiving, a festive Thursday through Sunday, topping "Creed II", which was presented as the other prominent premiere of the undercard.
According to the data of the specialized portal Box Office Mojo, "Ralph Breaks the Internet" entered 84.5 million dollars in these five days (the data also includes the projections on Wednesday night).
This sequel to "Wreck-It Ralph" (2012) recovers the simple but endearing Ralph (John C. Reilly, in its original version) with the intrepid and brave Vanellope (Sarah Silverman) in an adventure that will take them from arcade video games to the immensity of the internet.
The silver medal went to "Creed II", which got a remarkable loot of 55.8 million dollars.
Directed by Steven Caple Jr. and with Michael B. Jordan and Sylvester Stallone in his cast, this film tells how boxer Adonis Johnson (Jordan), at the height of his career and assuming new family responsibilities, faces Viktor Drago, son of Ivan Drago (Dolph Lundgren), the man who ended his father's life in the ring.
The podium of this special weekend in which many American families go to the cinemas was completed by "Fantastic Beasts: The Crimes of Grindelwald", which achieved 42.9 million dollars.
In this new film from the Harry Potter universe, the protagonists, led by the magical creatures expert Newt Scamander (Eddie Redmayne), must face the powerful wizard Gellert Grindelwald (Johnny Depp), whose objective is to dominate the Earth by raising blood wizards pure
In fourth place was the animated film "The Grinch", which pocketed 42 million dollars.
Directed by Yarrow Cheney and Scott Mosier and with Benedict Cumberbatch leading the cast of voices in its original version, "The Grinch" tells how the well-known green curmudgeon creature tries by all means to ruin Christmas for the town of Whoville.
Finally, the musical drama "Bohemian Rhapsody" scored 19.4 million dollars.
This film by Bryan Singer, starring Rami Malek, chronicles the birth of the British band Queen in 1970 and the transformation of teenager Farrokh Bulsara into what would be mass idol and world gay icon Freddie Mercury.