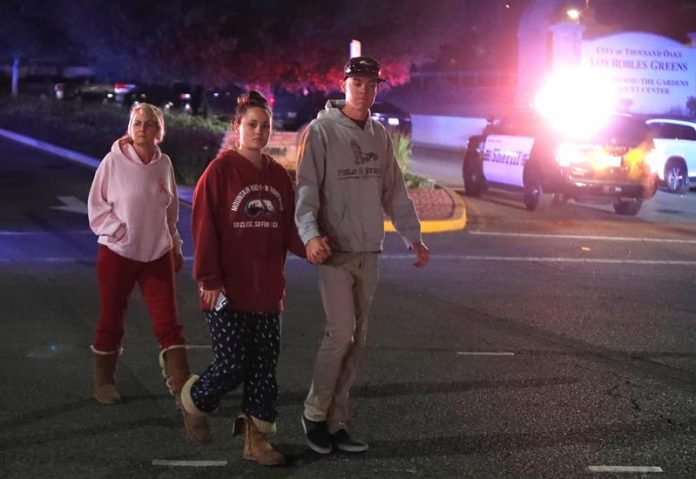 President Donald Trump today highlighted the "great bravery" of the police in confronting the author of the shooting that leaves at least 12 people dead in a bar in the Californian town of Thousand Oaks, where a university party was being held.
"Great bravery shown by the Police The California Highway Patrol was on the scene in three minutes and the first officer to enter fired numerous times, that sheriff's deputy died in the hospital, God bless all the victims and relatives of the victims, "Trump said on his Twitter account.
The president said he had been "fully informed" about what happened and said that the author was also among the dead.
The authorities try to identify the person responsible for the shooting, which is only known to be a man dressed in black and who opened fire inside the Borderline bar around 23.20 local time on Wednesday (07.20 GMT this Thursday).
The witnesses told the local media that he shot indiscriminately against the customers of the bar.
At least 12 other people were injured, Geoff Dean, Sheriff of Ventura County, where the facility is located, told the media.
On Wednesday night there was a "country" music party attended by numerous students from the University of Pepperdine, based in Malibu.
Madeline Carr, editor of the student newspaper Pepperdine Graphic, told CNN that the bar is "a fun place to dance".
Thousand Oaks is about 60 kilometers northwest of Los Angeles and not far from the wealthy areas of Calabasas and Malibu.