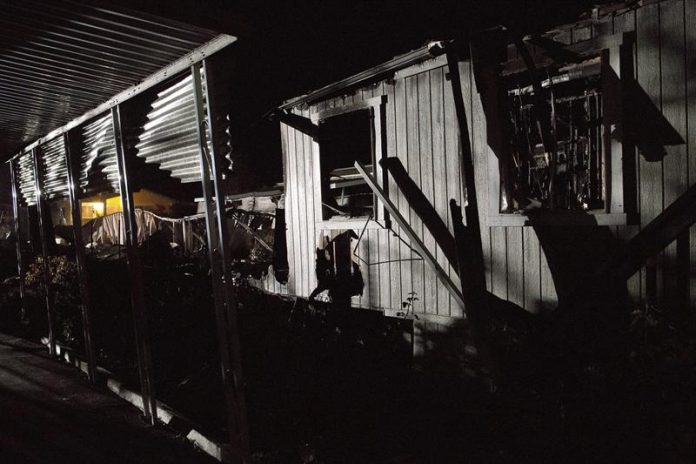 Two people were killed today after a helicopter crashed over a mobile home neighborhood in Sebring, in Highlands County, central Florida, and another was injured, officials said.
The victims were identified as the pilot Christopher Lord, 45, and the passenger Christopher Brugger, 52.
The Highlands Sheriff's Office explained that the injured was at the scene of the accident, on land.
He said that three houses burned down, but none were inhabited at the time of the incident.
One of the houses is total loss, and the other two were damaged.