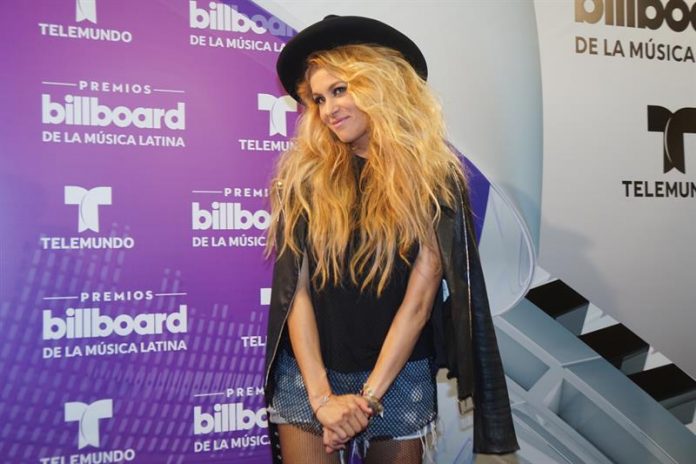 The Mexican singer Paulina Rubio will release on September 14th her new album, "Deseo", which will be headed by the single "Suave y subtil" and will be her first work in seven years.
The production will include unpublished songs to date, as well as other songs that the singer has been releasing in recent months, such as "My new vice", "Burns me" and "Desire (You have me crazy)," Universal Music reported today. a statement.
With "Deseo", the Mexican will break the record silence that keeps from "Brava", disc released in 2011 and that included songs like "Me gustas tanto".
On the cover of the new work, the "golden girl" appears sitting holding a guitar. Above the image, the name of the disc is superimposed, written in red strokes of paint.
On September 7, "Suave y subtil" will be released, composed by the member of La Oreja de Van Gogh Xavi San Martín.
Also, in the coming days will be released the video clip, shot in Los Angeles, which, as Universal advances, "represents female empowerment in a Victorian aesthetic."
The interpreter of hits such as "Ni una sola palabra" or "Baila Casanova" presented last May the reggaeton "Desire" along with the Venezuelan singer Nacho, and advanced that in his new album the ballads will be a minority and will continue to explore the dance rhythms that They have marked their trajectory.
In recent years, in addition to making her tour Pau Rubio Tour, the 47-year-old singer has participated in television programs such as La Voz Kids and XFactor, in the United States, and La Voz México.