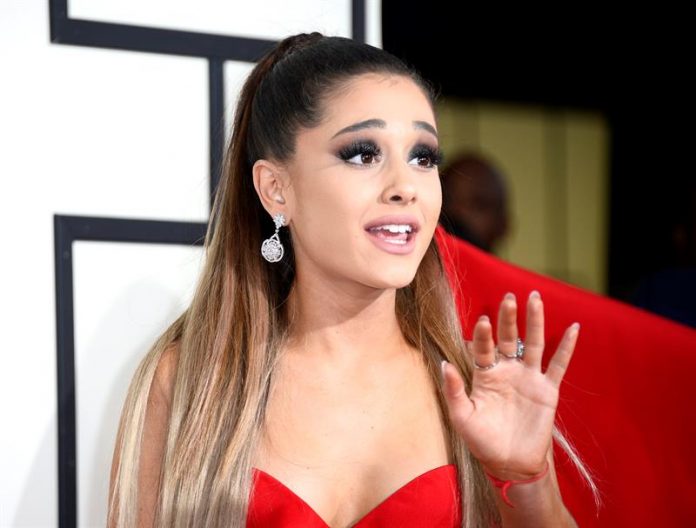 A bishop of a church in Detroit (Michigan), Charles H. Ellis III, grazed the breast of the singer Ariana Grande by surrounding her with his arm during the funeral of Aretha Franklin, an act that has caused much commotion in the United States.
During the posthumous honor, celebrated this Friday, Ellis called Ariana Grande to dedicate a few words to the "Queen of the Soul" from the altar where he was located and there she surrounded the singer with her right arm.
In the video in which this moment appears, you can see how the pastor placed his hand well above the waist of the singer, at chest height, and deliberately tried to brush Ariana Grande's chest while joking with her.
This episode has unleashed controversy in social networks, especially on Twitter, where the #RespectAriana label was trending for hours.
The comedian Trevor Noah, of wide popularity in the United States, was one of the first to denounce the attitude of Bishop Ellis towards the singer in his official Twitter account.
"What's wrong with the pastor's hand?" Noah asked in his tweet, in which he attached a video in which Ellis' hand reaches out to the young singer's breast repeatedly.
Ariana Grande was one of the many personalities who wanted to say goodbye to Aretha Franklin, an icon of music in the United States.
Born in 1942 in Memphis (Tennessee, USA), but raised in Detroit, where her family moved when she was four years old, the artist won the title of "Queen of Soul" after the appearance in 1967 of "Respect" , which became an anthem of the struggle for the equality of the black population and, in particular, of women.
Franklin died on August 16 at his home in Detroit victim of pancreatic cancer that he had maintained with extreme discretion.