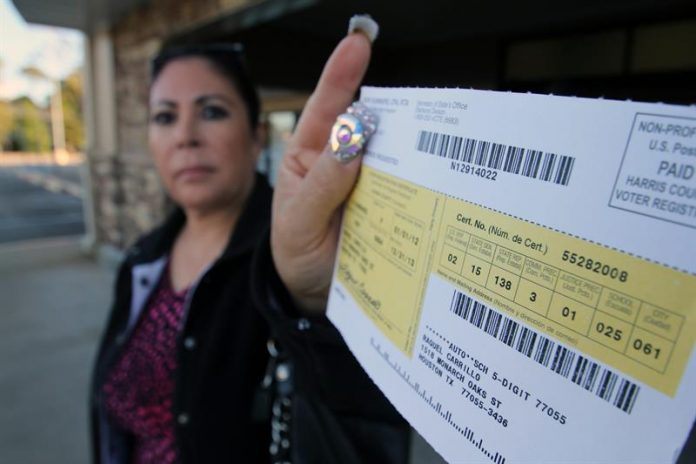 Three Arizona agencies agreed to send voter registration forms in English and Spanish to some 300,000 voters who had previously contacted them, it was reported today.
The shipment is the result of an agreement between groups of activists, who denounced violations of federal rights of voters, and the Arizona Department of Transportation (ADOT), the Department of Economic Security of Arizona (DES) and the Cost Containment System. of Arizona Medical Care (AHCCCS).
State institutions undertook to provide ballots in the new homes of the 300,000 voters who had requested them between August 2017 and July 2018, as well as training their employees to inform citizens about the electoral process.
"They are doing what they legally should have done, we told them that they had to inform the public by law and they are aware that they failed and want to fix it," Marcela Taracena, spokesperson for the American Civil Liberties Union (ACLU), told Efe in Arizona.
Agencies are expected to send registration forms to voters by the end of August and a letter explaining the importance of the documents.
Taracena mentioned that the disposition of the three institutions has not found it in the Secretary of State of Arizona, Michele Reagan, who they sued last August 20 for violations of electoral rights, especially of Latinos, for refusing to update the patterns of citizens who make changes of address.
Petra Falcón, executive director of Promesa Arizona, said that the right to vote is one of the most powerful tools the Latino community has.
"While Arizona's Secretary of State makes excuses about why it can not send a similar letter to at least 500,000 Arizonans who were denied their right to vote, these agencies are taking an active step to protect our fundamental right," express.