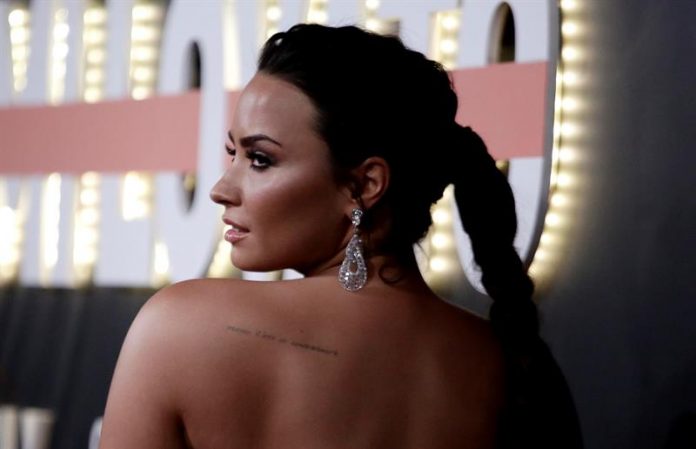 US singer Demi Lovato, who was hospitalized in July for an apparent overdose, canceled her concerts in six Latin American cities to fight her addiction to alcohol and drugs, promoter Live Nation reported in a statement today offered to CNN.
"Unfortunately, Demi Lovato has canceled the dates of her upcoming 'Tell Me You Love' tour in South America, while focusing on her recovery," the company told CNN.
"The six-city tour was scheduled to visit Chile, Argentina and Brazil, starting on November 14. Reimbursement of the cost of the tickets will be available at the points of sale, while purchases with a credit card will be automatically reimbursed," he added. Live Nation
The promoter did not give details about the health status of Demi Lovato, who has remained in a rehabilitation center outside of California.
According to the website published today by celebrity news TMZ, Demi Lovato temporarily left that rehabilitation center to go to Chicago, where she will attend the consultation of a psychiatrist specializing in mental illness and the fight against addictions.
Lovato, 25, was hospitalized on July 24 in a health center in Los Angeles (California) for an alleged overdose, according to specialized media in Hollywood.
TMZ said that it was an overdose of heroin and that the artist was found unconscious by the paramedical teams that arrived at her house.
Lovato has been suffering from eating disorders for years, she has self-harmed and between 2010 and 2011 she was admitted to a rehabilitation clinic.
In June he published "Sober", a song in which he apologized to his family for having relapsed in their addictions and "no longer being sober".