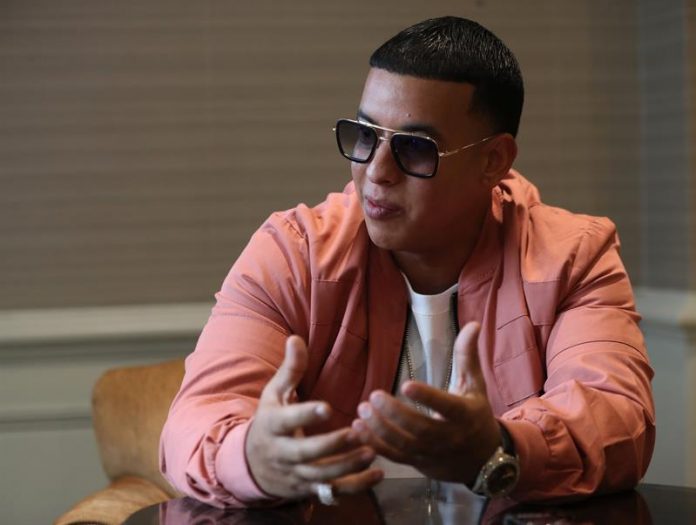 The press office of Daddy Yankee confirmed today that the Puerto Rican reggaeton was the victim of a robbery in Spain, but did not say a word about the amount of the booty, which Spanish media estimated at more than two million euros.
In a brief statement, the press managers of the artist were limited to saying that the robbery occurred when Daddy Yankee was out of his hotel in Valencia (eastern Spain), where this week ended with his tour "Hard", which continues today in Martigues (France).
"A law firm has already been hired and no further statements will be made so as not to obstruct the investigation in any way" by the Spanish police, the statement said.
According to the Valencian newspaper Las Provincias, the artist was robbed of jewelry, diamonds and cash and the thief was someone who pretended to be the artist and asked hotel employees to open the safe where he kept the valuables.
Police sources confirmed to Efre that an investigation has been opened for this robbery, while the hotel refused to comment on the matter.
The complaint, filed by Daddy Yankee and his companions, states that $ 2,500 and a thick gold cord were taken from one of the rooms, while the jewels and diamonds were taken from the safe of another.
The case resembles what happened to the Colombian singer last June in Russia while attending the World Cup.
As reported on June 19 the agency RIA Novosti, citing local media, the Four Seasons hotel, where the artist was staying, confirmed the theft to his room, which would have taken $ 800,000 in luxury items such as watches, jewelry , accessories and a Louis Vuitton bag.
This week it became known that Daddy Yankee's latest hit, "Dura," reached one billion views on YouTube six months after its release.
"Dura" has become Youtube's most watched video in almost two dozen countries, including Mexico, Spain, Argentina, Chile, Peru, Puerto Rico and Paraguay.