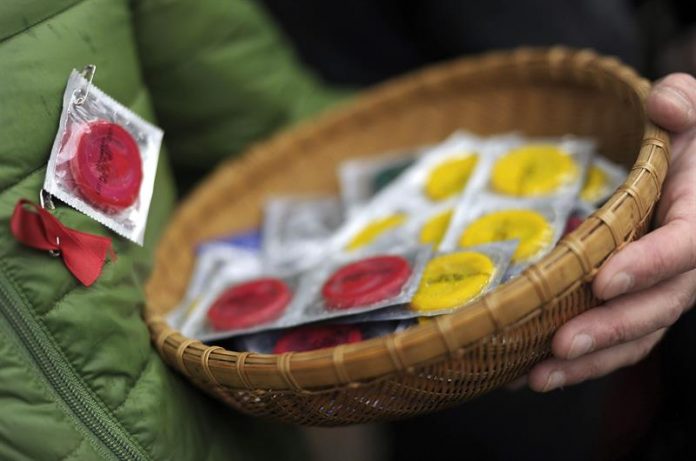 The country's health authorities warned of the risks of the increasingly widespread practice of washing condoms for re-use and insisted on the need for a single use.
"We say it because people do it: do not wash or reuse condoms! Use a new one for every sexual relationship," the Centers for Disease Control and Prevention (CDC) urged on their official Twitter account last week.
The federal agency reiterated today in a statement to Efe the importance of using condoms correctly to avoid the spread of sexually transmitted diseases and unwanted pregnancies.
"Incorrect use of the condom, such as using it more than once or reusing it, diminishes the protective effect of the condom by causing it to break, slip or leak," the note said.
The CDC stress that for many sexually active people, the constant and correct use of the condom is the most effective method to prevent sexually transmitted diseases.
"Condoms prevent the transmission of most sexually transmitted diseases, but a condom is effective only when used correctly," the agency insists.
The message from the CDC last week prompted jokes from some users of the social network.
"Just flip them upside down," "And now what am I going to do with all the condoms I have in the dishwasher?" and "I have freshly washed condoms drying outside that I'm going to have to throw away", were some of the comments and jokes that deserved the invocation of the CDC.
The federal agency warned, however, that it is not an issue that should be taken lightly.