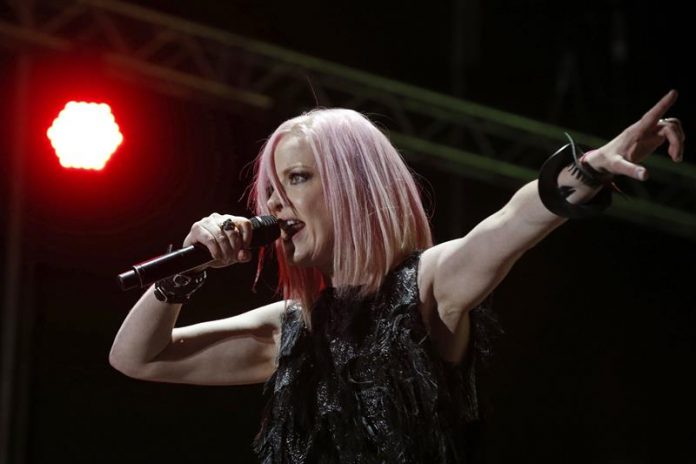 With the reissue of "Version 2.0" (1998) and an imminent international tour, Garbage returns to the scene and his drummer Butch Vig told Efe that the sombre tone of the band, with songs about loneliness or incomprehension, continues to work because all We have "something of darkness".
"I think they are issues that do not disappear, all people have some darkness, in fact, if you're the happiest person in the world you're probably seriously fucked up and you're hiding something like you're a murderer or a psychopath," she laughed.
"Part of the human experience is dealing with pain, disappointment and the things in life that do not go as we expect, I love the music that depresses me … I do not always want to play a rhythmic or partying song. They love all styles of music, but what really makes me feel good are the songs with something dark or melancholic, and I think a lot of people feel that way, "he added.
Twenty years after its release, Garbage has reissued "Version 2.0", which was his second album and, thanks to songs like "Push It" and "I Think I'm Paranoid", it became one of the most popular albums of the group formed by Shirley Manson, Steve Marker, Duke Erikson and Butch Vig.
The new edition of "Version 2.0", which includes B-side and a new remastering, will be the excuse for the band to go on tour in Europe and North America starting in September.
In his bright house in Silver Lake, a neighborhood in Los Angeles known for its hipster atmosphere, he received Efe Butch Vig, who has a studio where he keeps Garbage jewelry along with a pair of Grammy gramophones.
And is that, in addition to being Garbage drummer, Vig is a fundamental producer to understand the alternative sound of the 90s, since he was the master at the controls of records like "Dirty" (1992) by Sonic Youth, "Siamese Dream "(1993) by The Smashing Pumpkins or a whole masterpiece like" Nevermind "(1991) by Nirvana.
"I guess it's up to the fans to decide it (if 'Version 2.0.' Is Garbage's best work), but I do think that, in a way, it defines what we are, we take what we learned on our first album ('Garbage', 1995) and distill it into a larger production, such as a three-dimensional widescreen, "he described.
After the success of their debut, in Garbage they felt pressured to not be the typical set that goes off with their second album.
In this sense, the percussionist stressed that the key to Garbage was the eclecticism under which "rhythms of hip hop, electronic music, tangled guitars and pop melodies" were intertwined with the charismatic voice of Shirley Manson, "very organic", as a beacon that "agglutinated everything".
"I've always liked the idea of ​​a juxtaposition that can be anything: a dark letter with a bright pop melody or the opposite, a hip hop base with an electronic keyboard on top or punk guitars on an exuberant section of strings," he argued. .
"As a band we were very lucky to be able to get away with ours and I think the reason was Shirley and her vocal presence so strong," he said.
About the singer of Garbage, who recently made public his experiences of depression and self-harm, Vig highlighted his influence for the young rockies and that, being a woman and Scottish, was something enriching for the rest of the band, made up of three American men.
"It has educated us to a certain extent, not only emotionally about what was happening or how she felt about herself, but also about politics, art or culture," she said.
Finally, Vig recalled his experience recording "Nevermind" with Nirvana.
"I knew that the album was very good because the band sounded very tight (…) They rehearsed every day, Contrary to what is believed, they were not lazy Kurt Cobain was not a guy who sat in the corner and did not I would like to work: I wanted the band to sound really good, "he said.
"When we finished and delivered the album to Geffen Records, I started receiving calls from people I did not even know telling me: 'Butch, my God, you have a masterpiece in your hands' (…) I was beginning to feel the enthusiasm around the album , but none of us, including the band, had any idea that it was going to explode like that, "he concluded.