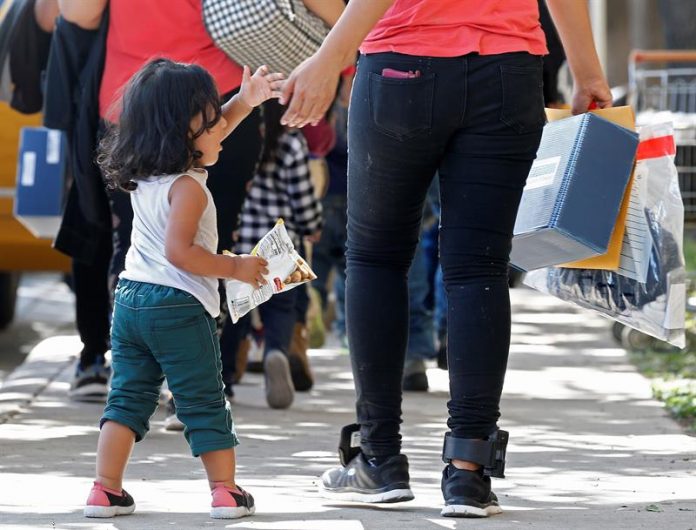 The government has reunited about 260 migrant families in recent days in the area of ​​El Paso (Texas), reported today Ruben Garcia, director of Casa Annunciation, one of four shelters to receive them.
In the last eight days, more than 230 of these families, mostly from Central America, have been moved from the border of Texas with Mexico to the interior of the country to meet with resident relatives, García told Efe.
"These are families that have already been reunited, and no single child is coming in. All the reunifications take place at the facilities of the Immigration and Customs Enforcement Service (ICE)," he said.
That institution placed sensors fitted on the ankle of the vast majority of immigrant adults to continue their immigration process, but outside detention centers, he said.
Casa Annunciation, in El Paso, has been one of four non-governmental organizations throughout the country that have received reunified families in compliance with the court order to reunite all children separated from their parents before tomorrow, Thursday.
The other organizations are the Lutheran Immigration and Refugee Service of Phoenix (Arizona), Catholic Charities of the Archdiocese of San Antonio (Texas) and an installation of the Sacred Heart Church in McAllen (Texas).
The government of President Donald Trump reported Monday that almost 1,200 children over the age of five who were separated from their parents on the border with Mexico have been reunited with their families, but there are still hundreds of pending cases before the deadline. of the court.
The Justice Department indicated before the courts that 1,187 reunifications have been carried out, after having identified 2,551 children between 5 and 18 years old who were separated from their relatives.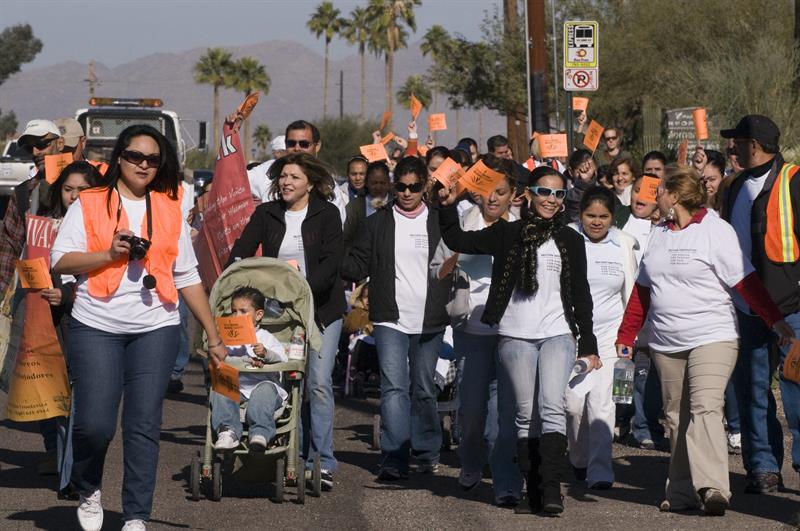 Federal Judge Dana Sabraw of San Diego, California, gave until Thursday morning for the government to reunite the other children with their parents.
More than 1,600 adults met the criteria for family reunification, including 217 that the immigration authorities released within the United States, and more than 500 were investigated and more than 900 "did not meet the criteria or it was unknown if they could do so."