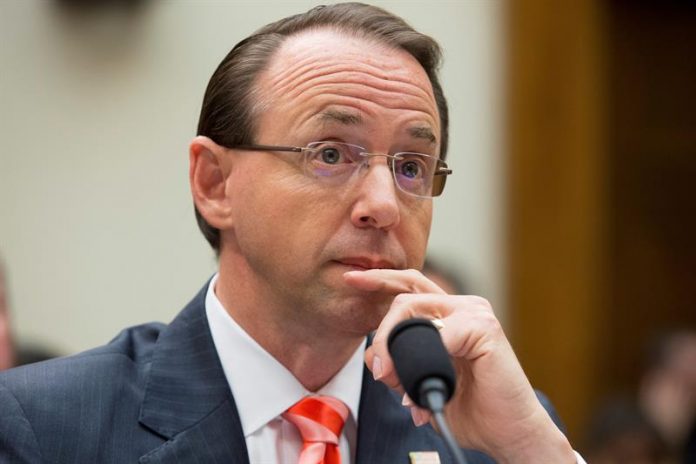 US Deputy Attorney General Rod Rosenstein announced today that the Government plans to alert the public in case of foreign attacks against American democracy.
"Exposing attacks on the population is an important way to neutralize them." The American people have the right to know if foreign governments are attacking with propaganda, Rosenstein said during a public ceremony.
"In some cases," he added, "our ability to expose operations of foreign influence may be limited by our obligation to protect intelligence sources and methods, and defend the integrity of investigations."
The Government plans to alert both citizens and companies and organizations if they are victims of these attacks.
Rosenstein said the government will not attribute such attacks "unless it has a high confidence that foreign agents are responsible."
He also said that "partisan political considerations" should not influence the decision to make an attack public, since the government "does not take any official position on what people should believe or how they should vote, but can and should protect them from fraud and deception perpetrated by foreign agents. "
Rosenstein made these considerations shortly after the meeting between US President Donald Trump and his Russian counterpart, Vladimir Putin, has revived the controversy over the alleged interference by the Kremlin in the 2016 elections.
On that occasion, the then president, Barack Obama, was reluctant to make public the intelligence reports on those attacks so as not to create the impression that the government favored the Democratic candidate, Hillary Clinton.