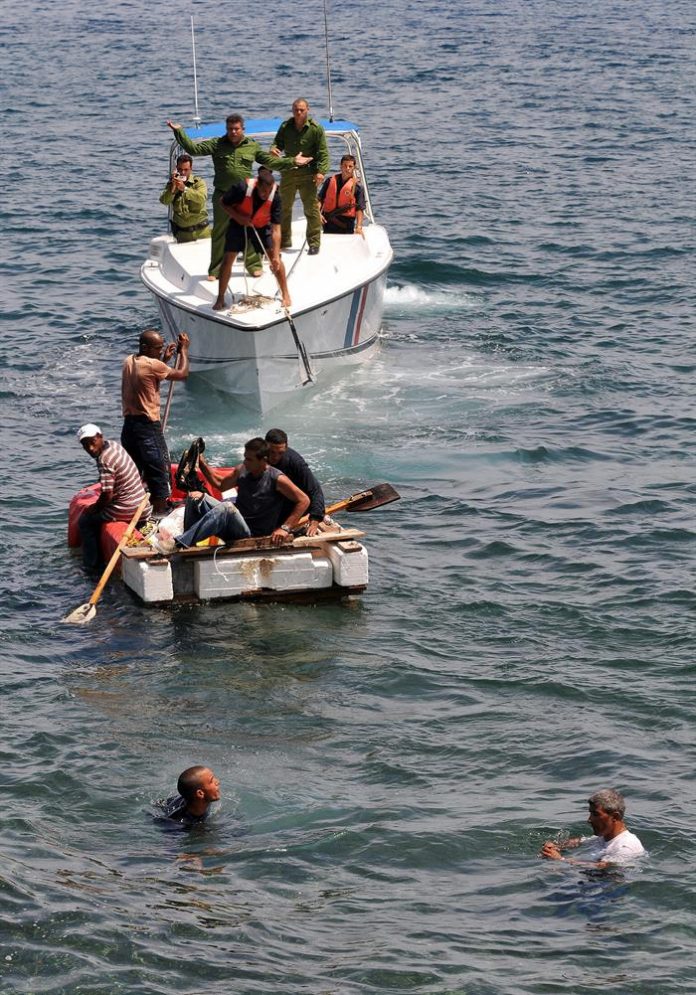 Three Cuban immigrants who had been adrift for four days clinging to a float were rescued this weekend more than 40 miles (64 kilometers) from Key West, in the extreme south of Florida, authorities said today.
The three Cubans were rescued by Don Hiller, a captain of the Cayos Police who was out of service, and some friends with whom he had gone fishing to Dry Tortugas.
The castaways were in poor condition, dehydrated and burned by the sun, one of them was almost unconscious and very bad, "Hill said in a statement released by the Monroe County Sheriff's Office.
"It was so bad that he started crying," added the policeman, who acted quickly in the rescue of the three Cubans before the threatening proximity of a storm.
Once aboard his boat, Hiller decided to move the castaways directly to the Key West Coast Guard Station, despite being about 10 miles (16 kilometers) from the coast, given his poor medical condition.
The three Cubans, who had been drifting for four or five days, were admitted to the Lower Keys medical center in Stock Island. Two of them were discharged last Monday.