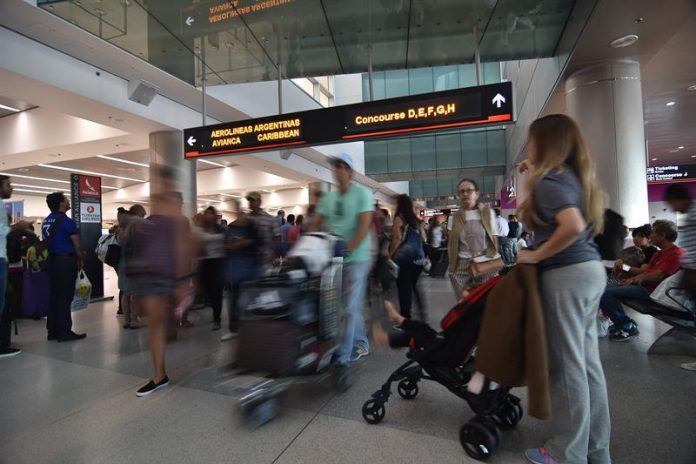 The Orlando International Airport will be the first in the United States to require a facial recognition through an electronic device to all passengers on international flights, both arrivals and departures, reported a local media.
The airport with the highest air traffic in Florida has become the first to implement this measure, which will also affect travelers of American nationality.
The announcement made today at the airport facilities has generated misgivings among some privacy advocates, since, they argue, "there are no formal rules to handle the data collected from the scanners, nor formal guidelines on what should happen if a passenger is it prevents you from mistakenly addressing "a flight.
The airports of Atlanta, Boston, Chicago, Houston, Las Vegas, Miami, New York and Washington already use facial scanners for some international flights, but do not affect all travelers, as the program launched in March in Orlando does now. verify the identity of the passenger.
US citizens "may be required to provide photographs when entering or leaving the United States," according to Jennifer Gabris, spokeswoman for the US Customs and Border Protection Office. (CBP), picked up the Orlando Sentinel newspaper.
But Harrison Rudolph, of the Law Center of Georgetown University, believes that this measure can lead to errors, since "we are not talking about a door (of boarding or arrival)", but of "each of the international exit doors" .
This means a "large number of people to scan", a situation of increased use that can increase errors in passenger control at the airport, he added.
The Orlando International Airport registered around six million international passengers in 2017.