More than a hundred people protested today in front of the White House over the policy of the Donald Trump government to separate families crossing the border without papers, a strategy that the president has already reversed.
With signs, photographs of the separated children and singing chants, the protesters settled as close to the presidential residence as the Secret Service allowed them.
The organizers maintained the protest despite the fact that yesterday Trump reversed the policy of "zero tolerance" that he imposed two months ago and with which the government separated more than 2,300 children from their parents at the border.
"That this Government has rectified and allows families to stay together is good news, but we want them to be released, we do not want this Government to keep them in detention centers or send them to military bases," Donna Brown told Efe , one of the protesters.
After accepting that parents and children continue together, the government is now seeking places to keep them under temporary detention and the Pentagon is already studying the possibility of hosting some 20,000 people in four of its military bases in the south of the country.
"When it seems that Trump can not go worse, it is always overcome." Separating families is simply horrible and cruel, "Renata Ochoa told Efe, who also said that the reunification of separated children" should not even be debated. "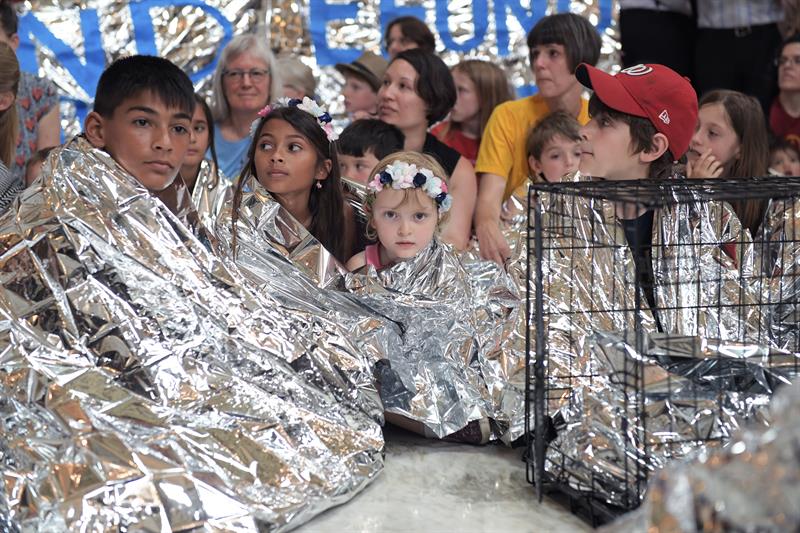 Trump ordered today to regroup with his parents the at least 2,342 children separated since April, contradicting his government that hinted on Wednesday that this would not happen.
The start of the protest coincided with the return to the White House of the first lady, Melania Trump, who today visited the southern border with Mexico and hoped that the families of immigrants who had been separated would be reunited "quickly".