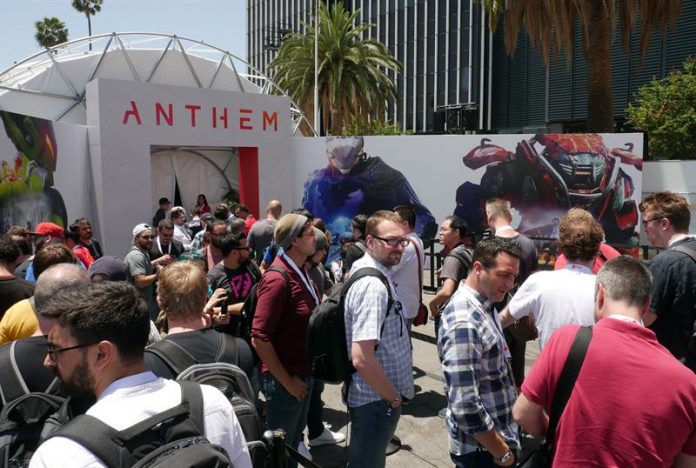 "Super Smash Bros. Ultimate" and "Fortnite" are the winning tricks of Nintendo for its hybrid console Nintendo Switch in the presentation of novelties at E3, the most important video game fair in the world and that opens its doors today in Los Angeles.
Unlike Sony or Microsoft, which in previous days organized massive and spectacular conferences in the prelude of E3 to reveal their next bets, the Japanese company issued today by "streaming" (online) a video of about forty minutes in which unveiled the impending attractions for Switch.
Half of this broadcast corresponded to "Super Smash Bros. Ultimate", the expected new release of this famous fight saga that will reach the public on December 7 and that will include each and every one of the characters from the previous editions of "Super Smash Bros.".
As if it were the alignment of a football team, Nintendo presented one by one the dozens of characters that will be part of "Super Smash Bros. Ultimate", among which are Mario, Luigi, Donkey Kong, Sonic, Pikachu, Zelda or Pac-Man.
"Everyone is here!", Summarized a slogan of Nintendo, a company that also pointed additions to the cast of "Super Smash Bros. Ultimate". like that of Ridley, a villain of the "Metroid" games that has the form of a dragon.
"Super Smash Bros. Ultimate" will enable battles of up to eight players at the same time and their managers assured the fans that they will find numerous changes in the development of the fights and the scenarios.
On the other hand, Nintendo announced that today it is already available and free of charge to Switch "Fortnite", the worldwide sensation edited by Epic Games that has captivated millions of video game fans, especially in its version of "battle royale" (all against everyone).
Regarding his hit series "Pokémon", Nintendo also dedicated part of his presentation to two new games, "Pokémon: Let's Go, Pikachu!" and "Pokémon: Let's Go, Eevee!", which will go on sale on November 16.
The fantasy of "Xenoblade Chronicles 2", the ingenious tests of "Super Mario Party" or the culinary world of "Overcooked! 2" were other games highlighted by Nintendo.
"When we launched Nintendo Switch, our vision was of a system for the home that you could play whenever you wanted and where you wanted to, two removable controls, innumerable possibilities to play: from day one, all of you have shown the world what this means" , said in the video the president of Nintendo America, Reggie Fils-Aimé.
After the conferences and announcements of giants of the sector like Nintendo, Sony, Microsoft, Electronic Arts, Ubisoft or Bethesda, the E3 fair opens its doors today in the Convention Center of Los Angeles and will remain open until Thursday.