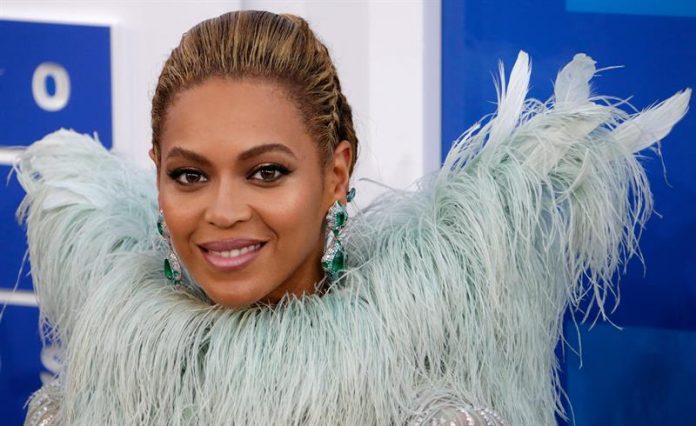 After canceling her presence in 2017 due to being pregnant, Beyoncé heads the Coachella Festival this year, one of the most important musical events in the world and in this edition she has a lot of Latin flavor and little rock presence.
The Empire Polo Club of Indio (California), a city located in the desert some 200 kilometers east of Los Angeles, will once again host the Coachella Festival, which will be held on two consecutive weekends, from 13 to 15 and April 20-22, both with the same schedule.
Along with Beyoncé, who will be presented in the midst of great expectation with his acclaimed album "Lemonade" (2016) under his arm, Coachella has The Weeknd and Eminem as prominent names of a team in which rap and R & B take over a large part of protagonism.
Thus, consolidated and emerging figures of black music such as Vince Staples, Migos, Tyler The Creator, SZA, Kelela or Post Malone appear as great attractions of the event.
After the Guns N 'Roses meeting was the main course in 2016 and Radiohead in 2017 appeared as a great signing, this year's edition has little presence of rock and guitars.
However, lovers of alternative music can enjoy The War on Drugs, St. Vincent, Fleet Foxes, HAIM, alt-J or John Maus.
Coachella will not only pay attention to the latest music news but will also dedicate a large part of his time to veteran artists such as David Byrne, Jean-Michel Jarre, Jamiroquai or CHIC led by Nile Rodgers.
And the Latin flavor will come very strongly to the festival at the hand of the great revelation of rap Cardi B or the stars of the Mexican cumbia Los Ángeles Azules, one of the surprises of this year's program.
Miguel, Kali Uchis, Princess Nokia, Cuco, Buscabulla, Black Ice Cream, Mr. Kino, Boogarins, Deorro and Ibeyi complete the eclectic Hispanic delegation of Coachella.
The poster includes some curiosities that, in principle, seem far from the stylistic orientation of the festival, such as the jazz sensation Kamasi Washington or the Japanese heavy metal band X Japan.
Apart from the rich musical offer, Coachella will be a meeting point for gastronomy, art, technology and VIP experiences of various types.
Become an essential point for hipsters and young people to the latest in Southern California, the fashion trends in Coachella will also be a highlight of the festival as well as celebrities and entertainment stars that are seen between the public that attends the concerts.
Tickets for this first weekend of the Coachella, whose price for the single pass with access to three days cost $ 429, have been sold out since last January. (efeusa)