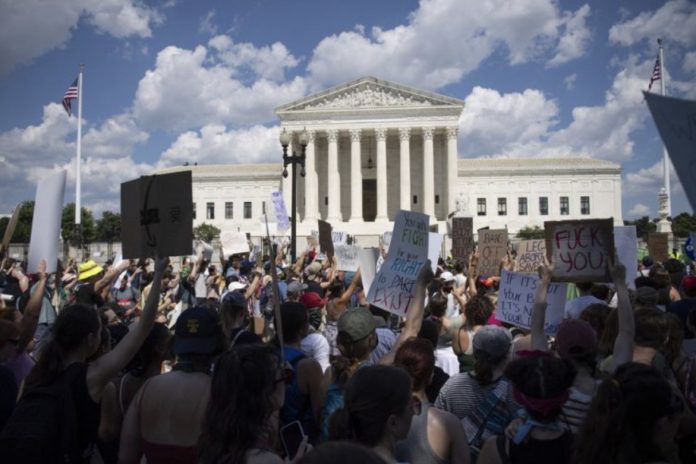 The White House on Friday criticized the entry into force of "drastic" laws to ban abortion in Oklahoma, Idaho, Texas and Tennessee, according to a statement from US presidential spokeswoman Karine Jean-Pierre.
Referring generally to the conservative offensive against abortion rights, President Joe Biden said during a White House meeting with lawmakers: "I think Americans realize that this is all over the line, that it goes too far. ".
Biden reiterated the need for a federal law to restore the right to abortion throughout the country, and assured that in November, during the midterm elections, "Americans will make sure that happens" giving Democrats a clear majority in The congress.
The defense of the right to abortion is one of the central points of the Democratic Party's campaign for these elections.
Idaho, Texas and Tennessee have joined a dozen conservative states that have adopted laws prohibiting the voluntary termination of pregnancy, including in cases of rape and incest.
Its entry into force is a direct consequence of the decision, on June 24, of the very conservative Supreme Court to annul the constitutional right to abortion.
The law that enters into force in Oklahoma foresees sanctioning doctors or health personnel who continue to perform abortions with heavy fines and sentences of up to 10 years in prison.
"These near-total abortion bans are part of a widening effort by Republicans to suppress freedoms that Americans have enjoyed for nearly half a century," said Karine Jean-Pierre.
"Americans must know that these and other basic rights, including the right to contraception and marriage for all, are under threat," she insisted.
The White House released a series of polls on Friday showing that most Americans support abortion rights and fear that it is threatened, which has increased the intentions to vote in favor of the Democrats.