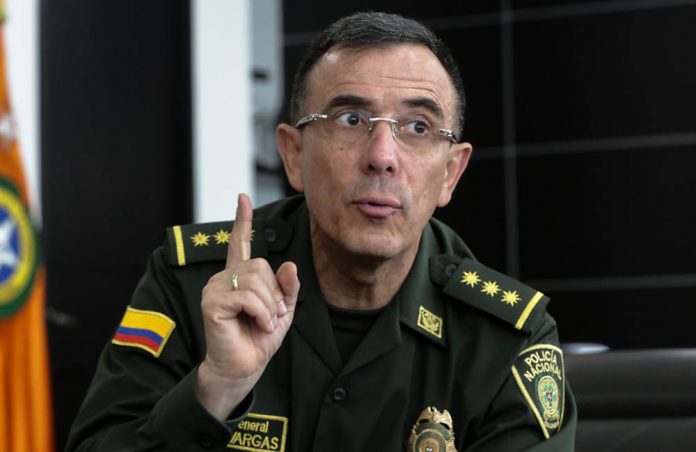 The director of the Colombian National Police, General Jorge Luis Vargas, has appealed to all countries to fulfill their obligations in the Interpol international agreement and detain the members of the Central Command of the guerrillas of the Army of National Liberation (ELN), whose members live "at ease" in other countries of the region.
In particular, Vargas has pointed to Venezuela, whose authorities have not detained members of the guerrillas who are in their territory despite the fact that they are subject to a red Interpol circular.
Other members of the ELN "live at ease and have not been detained by the authorities" in other Latin American countries. "We are in terms of finding out in which nations they are hiding so that where they are located they can be captured and reported to Colombia for their extradition," he said in statements collected by the RCN station.
Regarding the attack on Friday in which thirteen police officers and two civilians were injured, Vargas has again pointed to the ELN as responsible for the attack and in particular alias 'El Rolo'.
On the other hand, the Prosecutor's Office has reported the arrest of alias 'El Gordo', who would be responsible for a drug trafficking network allegedly at the service of the Oliver Sinisterra Front of the guerrilla of the Revolutionary Armed Forces of Colombia (FARC).
The detainee is required in extradition by the United States, which holds him responsible for moving cocaine shipments for this faction of the guerrilla.