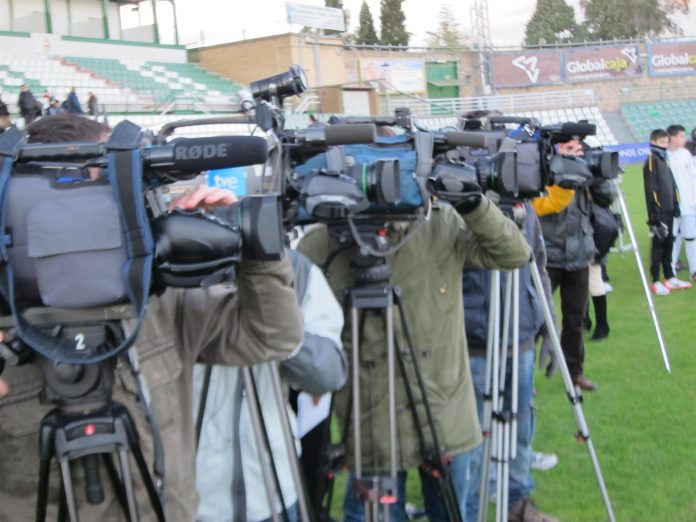 The year 2021 has recorded a world record number of jailed journalists, with a total of 293 communication professionals deprived of their liberty, to which is added that at least 24 journalists have been murdered for their work, while another 18 have died. "in unclear circumstances," the Committee to Protect Journalists (CPJ) denounced this Thursday.
The organization, which conducts an annual census of reporters behind bars, has reported that China "remains the worst jailers of journalists" for the third year in a row. In the Asian country, 50 communication professionals are in jail. It is followed closely by Burma, where post-coup repression has led to an increase in the imprisonment of journalists.
The next countries on this list are Egypt, Vietnam, and Belarus. The record is renewed for the second year in a row, as CPJ registered 280 journalists in prison in 2020.
CPJ has made special mention of the situation in Turkey and Saudi Arabia, which despite the fact that in the last year they have released several journalists –20 and 10, respectively – they have not registered "a change of opinion towards the press."
While the reasons for the "relentless" increase in the number of journalists in prison differs between countries, the data collected by CPJ reflects a "marked trend", and that is the "growing intolerance of independent reporting." "Emboldened autocrats are increasingly ignoring due process and disobeying international norms to stay in power," the organization has denounced.
In this context, the report released on Thursday notes that Mexico remains the deadliest country in the Western Hemisphere. Three journalists have been killed this year in direct retaliation for their reporting, while CPJ investigates six other murders.
On the other hand, India has the highest number of journalists – four – confirmed to have been killed in retaliation for their work and a fifth died while covering a protest.