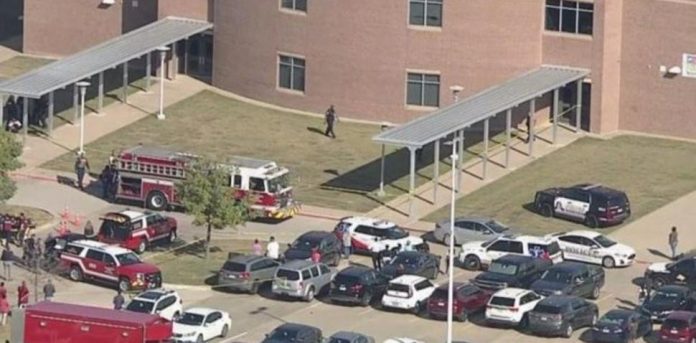 Four people have been injured this Wednesday in a shooting registered at the Timberview Institute, located in Arlington, Texas, as reported by local police.
Three of the injured have been taken to a hospital, while another person has been treated at the same institute. Arlington Police Department Deputy Chief of Police Kevin Kolbye has noted that two people have been shot, but is not aware of the severity of their injuries.
Preliminary information indicates that a fight has broken out between two students in which a weapon has been used. The authorities have been aviated around 9:15 a.m. (local time), according to the CNN television network.
Arlington Police have identified 18-year-old Timothy George Simpkins, whom they are currently searching for, as a suspect. In a message posted on Twitter, Arlington Police have shared a photograph of Simpkins and detailed that he could drive a silver Dodge, for which he has also provided the license plate. Mansfield Police Chief Tracy Aaron has warned that Simpkins is armed and should be viewed as very dangerous.
Agents of the US Federal Police (FBI) from the Dallas office have been dispatched to the scene, according to a source in the body quoted by CNN. The Arlington and Mansfield Police Corps are also present at the institute.
The Police carry out a "methodical search" in the building's facilities and have detailed that they have established a meeting point for the students' parents, where they are being transferred.
The school had 1,895 students enrolled during the 2019-2020 school year, according to the latest data available from the US National Center for Education Statistics.