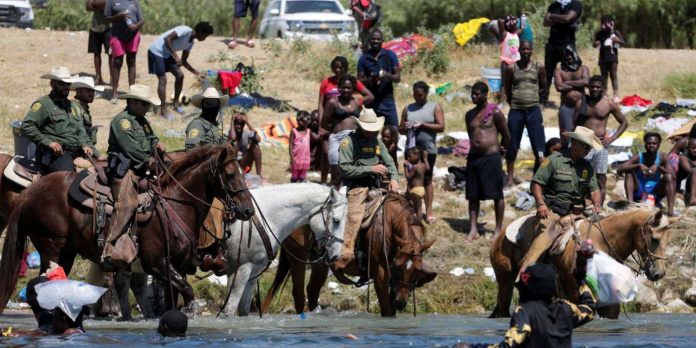 The senior director of the National Security Council for the Western Hemisphere of the United States, Juan González, has apologized this Friday for the treatment of Haitian migrants crowded under a US border bridge in Texas by border agents during the past weeks.
"I want to say that it was an injustice, that it was wrong. The proud people of Haiti and any migrant deserve to be treated with dignity," González assured during his visit this week together with the US Undersecretary for Western Hemisphere Affairs, Brian Nichols, to the Caribbean country, according to the US network PBS.
Since September 19, the United States Department of Homeland Security has expelled about 4,600 Haitian migrants from the Texas town of Del Río, where for the past month they had been crowding under a bridge in the face of the impossibility of the authorities. border lines to process them all.
González and Nichols met on Thursday with the Prime Minister of Haiti, Ariel Henry, to discuss migration, the fight against the pandemic and the state of the country after the 7.2 magnitude earthquake that in August claimed the lives of more than 2,000 people.
During the visit, Nichols announced that a US State Department narcotics team will visit the country next week, which is experiencing an upsurge in gang-related violence.
"In the United States, we are committed to providing the Haitian people with the support they need to succeed and implement their own vision" to meet the challenges facing the nation, Nichols said.
On Thursday of last week, the United States special envoy for Haiti, Daniel Foote, resigned, arguing that he does not want to be linked to the "inhumane and counterproductive decision to deport thousands of Haitian refugees" from the border between the country. North American and Mexico.