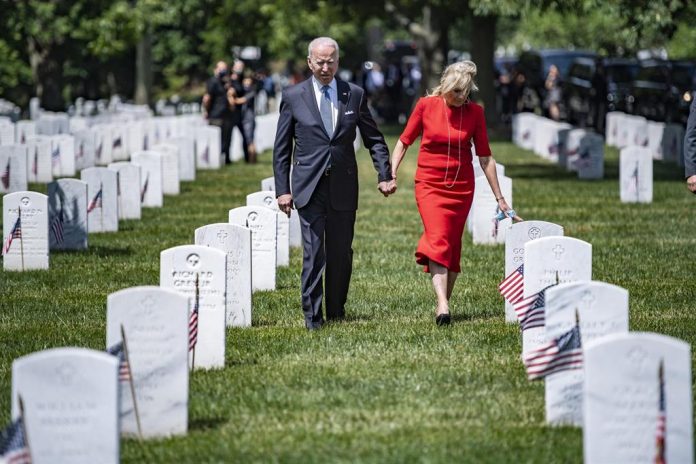 The president of the United States, Joe Biden, has warned that "democracy is in danger at home and around the world" and has asked the population to show "empathy" in a renewed call for the unity of the country.
In a ceremony for Memorial Day (Memorial Day), in which the United States remembers those soldiers who perished in combat, Biden has stressed from Arlington National Cemetery that "honoring the memory of the fallen will determine the duration of the democracy".
"We owe them something that we can never repay. We owe them our souls. (…) We have to keep the best of America as we work to make this a more free and just country," he said.
For this, he has qualified, "empathy is the fuel of a democracy." Thus, he has urged to show "willingness to see the contrary not as an enemy but as a neighbor, even in differences."
In this sense, he has lamented the rise of an "autocratic" wave around the world and insisted that "liberation, opportunity and justice have more place in a democracy than in an autocracy."
"This country was built on an idea. (…) Any other country was created on the basis of an ethnic group, a geographical or religious element. We on the idea of ​​freedom and opportunity," he said, according to information from the chain. CNN.
In addition, he has emphasized that the "diversity of the nation and its Armed Forces has given incredible strength" to the country, for which he has defended that it has been Americans of all ethnicities, identities and sexual orientations who have defended the democracy.
"For those who suffer the loss of a loved one, Jill and I know how you feel. Our losses are not the same but we understand it. It is like a black hole in the chest," he has asserted.