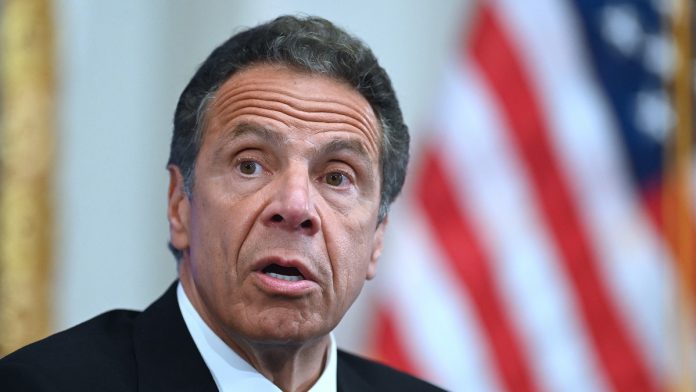 Sherry Vill, the ninth woman to accuse New York Governor Andrew Cuomo of sexual harassment, has pointed out that the American politician kissed her inappropriately in 2017.
The 55-year-old woman has claimed that Cuomo grabbed her face and kissed her cheeks in front of her home four years ago. "I know the difference between an innocent gesture and a sexual one," she said during a press conference. "I felt deeply uncomfortable, just like the day she came to my house. Her actions had a high sexual component, they were very inappropriate and they implied a lack of respect towards my person and my family," she has said.
Vill has thus accused Cuomo of having said that she was beautiful and "acting as if they were flirting", in a way "that was totally out of place", according to information from the Fox News network. Vill was married at the time, as explained by her attorney, Gloria Allred.
"For years she wanted to denounce what the governor did to her, but some members of her family told her not to do it because they wanted to protect her and believed that Cuomo could retaliate against her and her family," Allred said.
Thus, she has specified that she intends to approach the New York Prosecutor's Office to "report that she is willing to cooperate with the investigation" opened against Cuomo for various alleged cases of harassment.
Cuomo's attorney, Rita Glavin, has defended him and stated that she tends to "hug and kiss people as a signal to make them feel warm." In this sense, she has shown a series of images similar to those of Cuomo interacting with residents of New York.
"In times of crisis, the governor often seeks to support New Yorkers with kisses and hugs," she said before clarifying that he "does it with both men and women."
Already nine women have accused Cuomo of sexually harassing them in recent months, sparking a wave of outrage within the Democratic Party. The governor, however, has refused to resign since the accusations against him began to be made public.