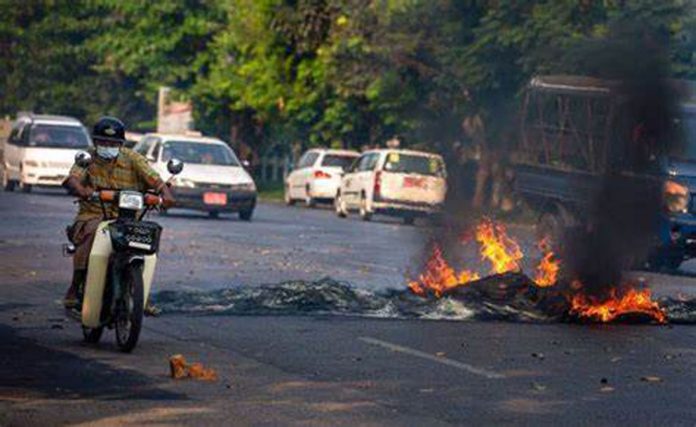 At least 91 people have died in more than 40 towns in Burma this Saturday, the day of the Armed Forces in the Asian country, due to the repression of the security forces against the protesters who have come out to protest once again against the coup. military last month, according to the count formulated by the local media 'Myanmar Now'.
"Our count shows that at 4.30 p.m. (Burma time), 91 civilians have been killed in 40 cities across the country by the forces of the coup regime," the media said in a message posted on its Twitter account, accompanied by a table of victims configured through the statements of activists and witnesses.
This figure implies that only in the last hours the equivalent of a third of the approximate total of 320 deaths registered since the beginning of the protests against the February coup would have died, until this Friday.
The incidents have occurred in different demonstrations called in Rangoon, Lashio, Mandalay, Meikhtila, Kyaukpadaung and Kyeikhto.
The fatalities included a 13-year-old girl, according to Myanmar Now sources, as well as a 21-year-old, identified as Chit Bo Nyein, captain of the U21 team of the Hantharwady United soccer club, who was shot. from the security forces when he was helping at his family's teahouse in the town of Insein, in Rangoon, according to witnesses to DPA.
In addition, the US Embassy has confirmed in recent hours a shooting attack against the American Center in Rangoon, without identifying those responsible for the moment. The attack has left no victims to regret.