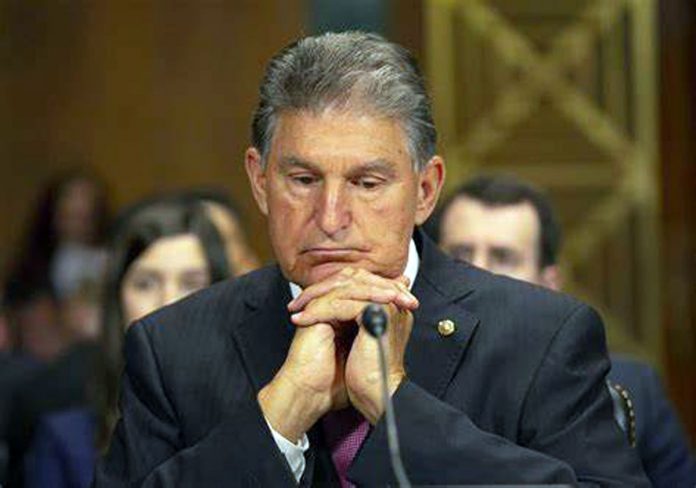 The opposition of Democratic Senator Joe Manchin jeopardizes the passage of two gun safety bills in the US Upper House, as voices across the country call for tougher laws following recent shootings.
Manchin confirmed Tuesday that he does not approve the two bills that the House of Representatives approved in early March and that they would need approval in the Senate to become permanent legislation.
In fact, Manchin continues to defend the bipartisan proposal presented in 2013 that he sponsored with Republican Pat Toomey, which proposes to extend federal background check rules to transfers from unlicensed sellers in places like gun shows and on the Internet, which currently occur. no checks in some states.
Instead, the proposals now on the table are stricter, with FBI background checks for private gun sales, including the transfer of guns to family members, with limited exceptions for "a loan or gift of good faith "between certain family members.
The polarizing gun control has been especially evident in the North American country after the two recent shootings, which have claimed the lives of a total of 18 people between the two and which has led the president, Joe Biden, to urge Congress to ban assault weapons and improve the background check system.
In this sense, Biden has asked the Senate to approve "urgently" these projects to which the House has already given the green light, highlighting that "this is not and should not be a partisan issue, but an American issue."
The most recent shooting was Monday, when a gunman broke into Bounder's King Soopers Mall. Ten people, including 51-year-old police officer Eric Talley, one of the first to arrive at the scene, were killed. The suspect in the shooting, identified as 21-year-old Ahmad al Aliwi Alissa, has been charged with ten counts of first-degree murder.
Despite Biden's request and recent events, Democrats are unlikely to get the 60 votes needed in the Senate to push through these bills. However, when asked about a tightening of gun laws, the leader of the Republican minority in the Senate, Mitch McConnell, has been "open to discussion," NBC reports.