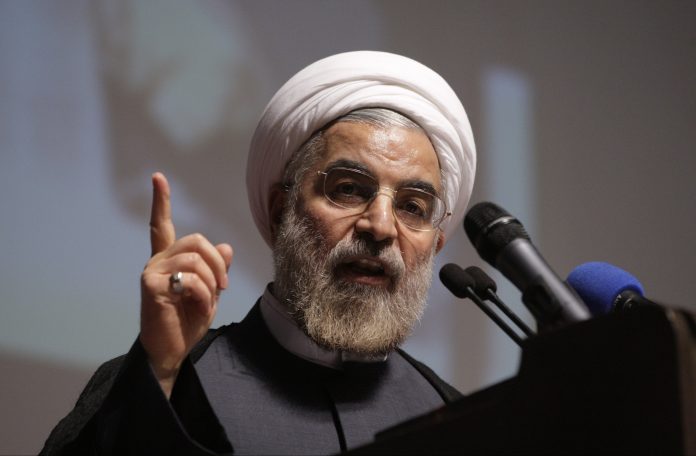 IAEA Says Iran Has Installed New Centrifuges At Its Natanz Plant
The president of Iran, Hasan Rohani, has criticized this Wednesday that the US government "has not done anything" to "correct the errors" of the Donald Trump Administration and has asked his counterpart, Joe Biden, to "return to the path of rationality ".
"The current US Administration has repeatedly recognized the errors of the previous Administration, but two months later, we have seen nothing in practice to correct these errors," he said, as reported by the Iranian television station Press TV. .
Thus, he stressed that Washington's position has remained in "mere words", while he has asked "to return to the law and take steps in this regard", including the withdrawal of sanctions, one of the demands raised by Tehran. .
"Without a doubt, if they fulfill their commitments again, it will not only be for their own interest, but for the interest of the region, international organizations and global commitments," he valued, before calling any step "treason". to delay the withdrawal of the sanctions imposed on the country, according to the Tasnim agency.
The spokesman for the Iranian Executive, Alí ​​Rabiei, demanded last week that the White House return "without conditions" to the 2015 nuclear agreement, which Trump abandoned in 2018, and that "it does not complicate the path to diplomacy" to resolve the situation. .
On the other hand, the International Nuclear Energy Agency (IAEA) has indicated this Wednesday that Iran continues to expand its nuclear program with the installation of IR-4 centrifuges at the Natanz plant for the enrichment of uranium, according to the German agency of DPA news.
The installation of these centrifuges is a violation of the pact, which contemplates that Iran could only use slower centrifuges, which would reduce its capacity to manufacture uranium to the level necessary for its use in nuclear weapons.
The Iranian authorities have announced to date the withdrawal of their commitments on several of the points of the agreement, which has caused fear in the rest of the signatories of a possible collapse of the pact. However, Tehran has consistently argued that these steps can be reversed if the United States withdraws the sanctions and returns to the agreement.