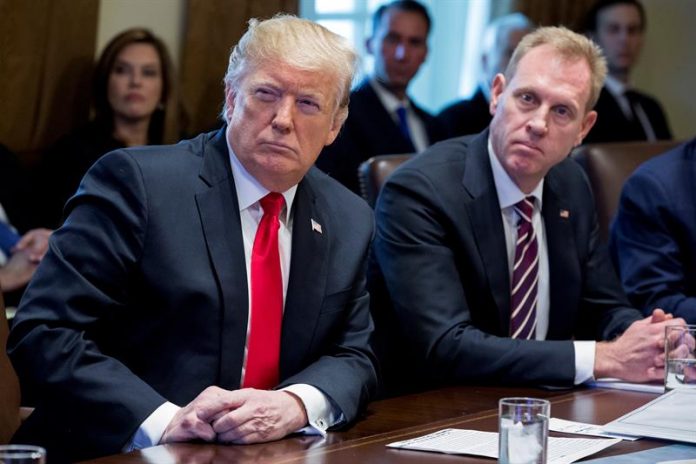 The Pentagon authorized the diversion of $ 1 billion of previously approved items for the construction of the border wall with Mexico under the national emergency decreed last month by President Donald Trump.
The acting secretary of Defense, Patrick Shanahan, authorized the start of "planning and execution" of that amount in support of the Department of Homeland Security (DHS), in charge of border security, the Pentagon reported.
The 1,000 million dollars will be used for the construction of 57 miles of 18-foot-high wall in the sectors of Yuma (Arizona) and El Paso (Texas), bordering Ciudad Juarez (Mexico).
They will also be allocated to the construction and improvement of roads and to install lighting in these two sectors.
The national emergency gives the Pentagon "authority to build roads and barriers and install lighting to block drug trafficking in international border corridors in the US in support of anti-drug actions by federal agencies."
President Trump decreed on February 15 a national emergency on the southern border in order to obtain the funds that the Legislature had denied him to finance the construction of the wall with Mexico.
Congress, dominated by Democrats, approved $ 1.375 million for the wall, far from the 5.700 that Trump wanted, a disagreement that caused the longest administrative partial closing -35 days- of US history.
With the national emergency, Trump sought to reach 8,000 million dollars by diverting some 6,600 million previously approved for the Pentagon and the Department of the Treasury.
That amount would allow the construction of 234 miles of wall, with which Trump would begin to fulfill his promise of star campaign.
Various institutions controlled by the Democratic Party, as well as civil organizations, have filed lawsuits against the national emergency, so that Justice could block it at any time. (EFEUSA)